Kicking off 2020 at Norwegian Log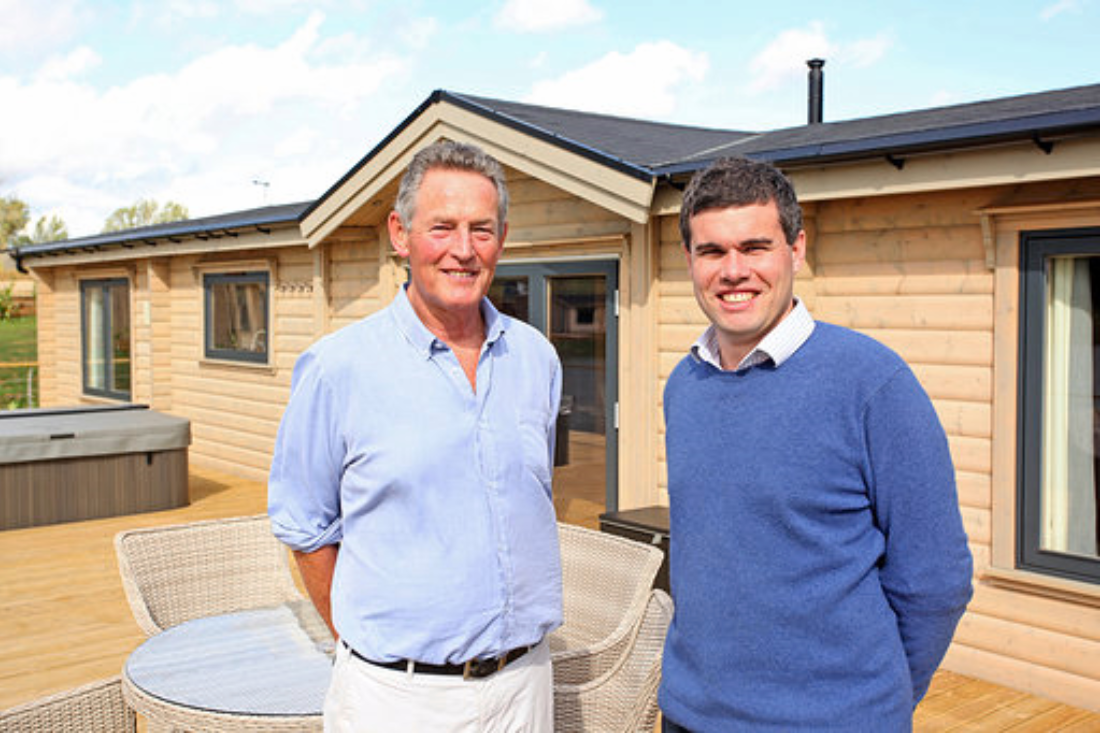 It was a cracking 12 months for Norwegian Log, helping lots of customers across the UK realise their dream of owning one of our buildings.

Our highly skilled staff travelled from Dumfries and Galloway in Scotland, to Totnes in Devon, to build log cabins, annexes and garden buildings for families, farmers, smallholders, schools and businesses, large and small.
One of our major projects was the luxury Cambridgeshire Lakes holiday development. Nestled around a strikingly blue rural lake, the three bespoke log cabins have gorgeous countryside views and lavish interiors, and are available as premium holiday lets. We highly recommend them if you want to treat yourself to a get-away-from-it-all break. Our staff were on site for three months building the cabins and it was brilliant to revisit the completed lodges to shoot our website video, which you can now see on our homepage. Nick Forrester of Norwegian Log and Charlie Alexander of Cambridgeshire Lakes are pictured above.
We also enjoyed visiting Sunningdale School in Berkshire where we installed two lodges for teaching staff. Our large log cabins are perfect for schools needing family accommodation, particularly those in areas where local property is too expensive to buy or rent.
Having great staff is the most important part of any business and our new apprenticeship scheme enables us to help train our own. 2019 saw our first apprentices graduate, Connor and Jacob, and we're delighted to welcome two new apprentices, Matt and Ross, for the next intake.
We've also launched our new website which gives a clear and concise summary of all our building styles, case studies, brochures, customer reviews, pricing, planning tips and company news. We hope you like it and would love to hear any suggestions or feedback on sales@norwegianlog.co.uk.
Here's to an equally successful 2020 and we look forward to meeting and assisting lots more customers.