High Specification Granny Annexes
A stylish and straightforward way to provide self-contained accommodation for parents, children and extended family to live within easy reach – not just grannies.
Norwegian Log has been the UK market leader selling these high specification transportable log cabins in the UK for over 30 years.
Your bespoke design, lawful development certificate (planning permission is usually not required), installation, aftercare and customer service are all handled 100% in-house: so you can be assured of a superb customer experience.
Simplified Planning Permission
Annexes built for the exclusive use of a family member on your property are usually exempt from planning permission.
No VAT or Council Tax
Another advantage of our transportable homes as granny annexes is that there's no VAT to pay. In addition, providing your annexe is being used by a dependent relative, it is typically exempt from Council Tax.

DDA Compliant
All our floor plans are fully compliant with DDA requirements for disabled access without further modification.
How many bedrooms?
Building structure only, or full fit out package?
iStructure only covers the insulated weatherproof structure of the log home: internal walls, windows, doors, floors. Full Fit out/turnkey includes the fitting out of mains services, kitchens, bathroom, electrics, plumbing and flooring.
Granny Annexe Features
Our range begin with compact and convenient one- and two-bedroom log cabin-style granny annexes all the way up to four-bedrooms with room for the extended family plus guests.
A permanent, liveable solution, our home annexes offer comfort and privacy beyond what a normal granny flat or granny pod could provide, and makes them suitable for everyone in the family. These granny annexes offer independence with a safety net, ideal for those with disabilities, additional needs or who depend on being close to home and familiar faces. The family annex is not just ideal for older family members, it could be a divorcing son or daughter with children that cannot afford to get back on the housing ladder.
All our garden and granny annexes are made from natural, sustainable wood with a high level of natural insulation, making them warm in winter (and cool in summer).
This saves on energy costs throughout the year, with minimal maintenance required thanks to the immensely strong and durable construction from made to measure northern Scandinavian Spruce rather than flimsy prefabricated plasterboard panels.
All of our annexes come with a five-year warranty (extendable to 25 years).
A garden annex is an incredibly versatile, long term investment which can adapt to suit your changing family or lifestyle. Some families have planned to live in an annexe in their parents' curtilage (the land attached to a house) to begin with and eventually swap homes, with the older generation moving into the granny annexe and the younger generation moving into the main house.

Housing parents in a garden granny annex for just one year can already mean significant savings on care home costs. In 2021, for example the average annual fee for a room in a care home in the South East was £44,000, and for those needing nursing care, £50,700.
Five years basic care costs would amount to £220,000, rising to over £253,000 for a more intensive package.

With Norwegian Log granny annex packages beginning at £83,205 this is already less than the annual price for a care home for two.
If family circumstances change, an empty garden annex can quickly begin paying its way to increase your garden's income potential. You can offer B&B rooms or provide a self-contained home in your garden for rental. Business use is subject to a different Planning regime, of course, so please consult a professional.

When you're looking to sell up, annexes are a popular way to stand out in the property market, with estate agents reporting that properties with an existing annexe are in high demand and tend to sell quickly.

A garden annex will add value to your home, and with our annexes designed to last a lifetime, it could prove to be the perfect long-term investment.
Timeless Traditional Log Cabin Annexes

We offer two design styles in a range of different sizes. For a classic Scandinavian log cabin experience, our traditional annexes are built from solid log using interlocking, high precision, computer-controlled-and-shaped logs.

These are cosy and well insulated, with an indefinite lifespan. All of our traditional annexes have a full fit out package available too.
Our annexes also offer a choice of roof styles. Alongside our pitched roof garden annexes, which offer airy vaulted ceilings, we also offer mono-pitch mobile homes with a single sloping roof that you can install close to a boundary - where light might be an issue.

Stylish Contemporary Garden Annexes
For a more modern, fresh feel, our smart contemporary style garden annexes feature an eye-catching glass frontage and new log technology - which open up new intriguing design options, using angled shapes, rather than right angles.
These contemporary annexes are bright and welcoming, but still strong, durable and draught free. We offer all of our Contemporary annex styles with the 'turnkey' full fit out, or you can choose to complete the fit out yourself to your family's specific requirements.
Granny Annex Planning Permission
Each annex is quick and clean to install with minimal disruption, and in most cases, you won't need planning permission or building regulations approval when you install one of our granny annexes.

Annexes built for the exclusive use of a family member on your property are usually exempt from planning permission. You can read more about this in our handy guide to mobile home Planning Permission. Or contact us for some straightforward advice.
We do recommend that we obtain a Lawful Development Certificate from your Council - we will even handle this process on your behalf. If Planning Permission is required, our experts will be happy to guide you through the process and deal with the application.
Another advantage of our transportable homes as granny annexes is that there's no VAT to pay – a big saving on your initial costs. With prices starting at just £46,655 and finance available it's easy to see why a Norwegian Log garden annexe is a viable solution.
We'll erect your log annex quickly and cleanly, with minimal disruption to your garden. If access is awkward, we can carry all the prefabricated components for your annex either down the side of the house, or even through a domestic doorway.
As with all our granny annexes and garden buildings, you arrange the groundworks and main services. Should you require assistance with finding a groundworker to build the foundation for your annexe we can in most cases support you with this.

We will provide complete working drawings for the groundworks for you to give to your contractor(s).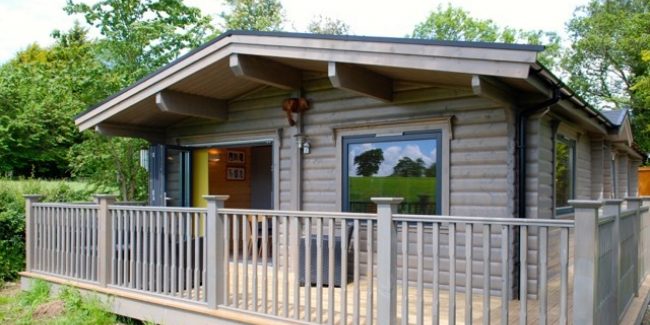 Option 1: Expert Installation of your annex
Our installation service covers the insulated weatherproof structure of the log home that we erect on your base. That includes roof, internal walls, windows, doors, floors and decoration, but not fitting out items such as mains services, kitchen fittings, bathroom, electrics, plumbing and floor coverings.

We provide complete working drawings for you to give to the contractor(s) you choose to fit out your mobile home.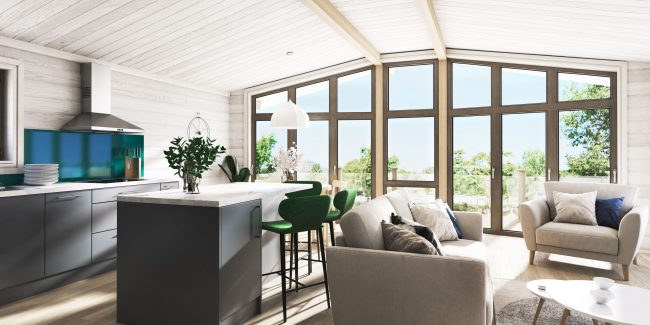 Option 2: Turnkey annex fit out
Alternatively, for the ultimate in timesaving convenience, our turnkey log cabin packages also include fitting out.

Prices for fully fitted-out log homes start at £83,205 and include kitchen, bathroom, electrics, plumbing and floor coverings.
or
Gallery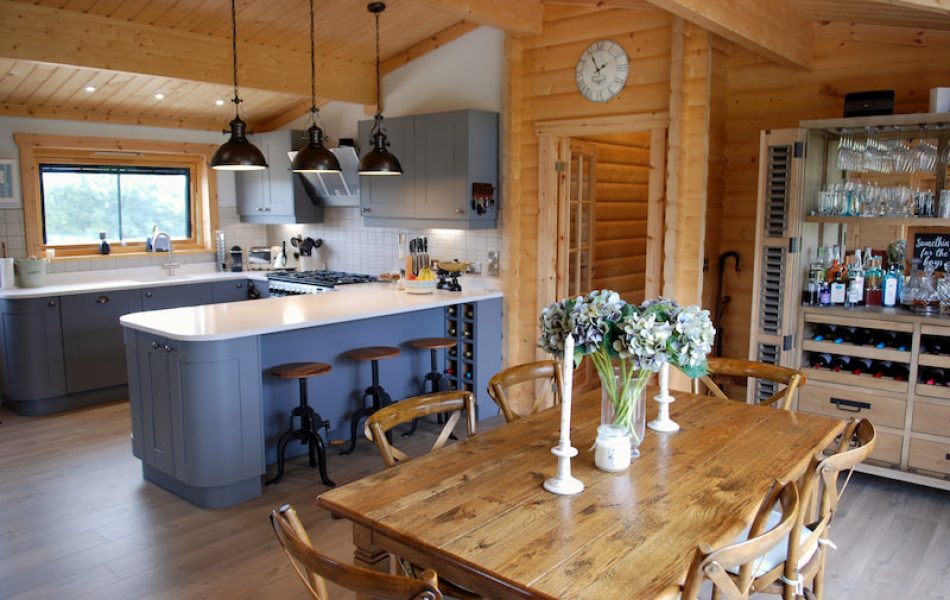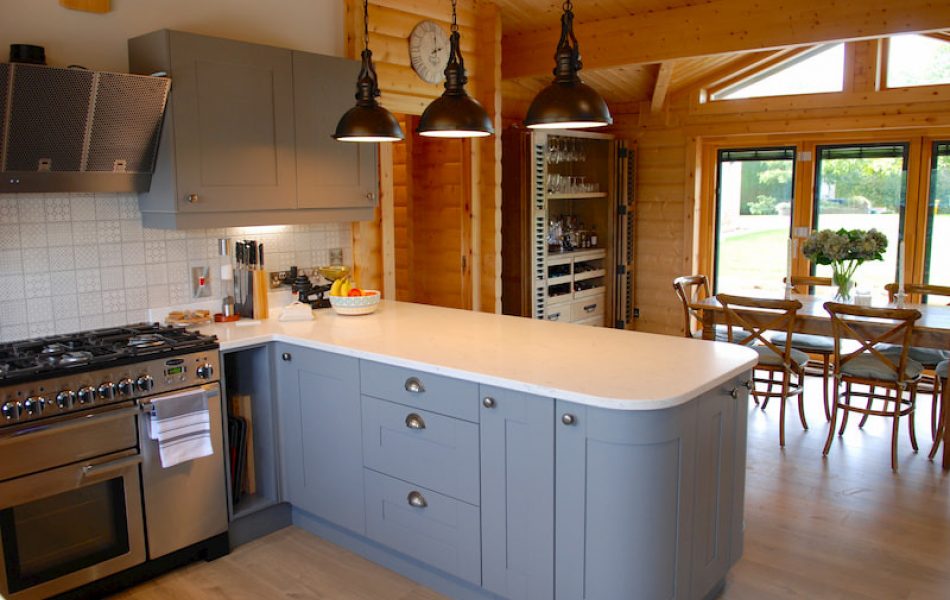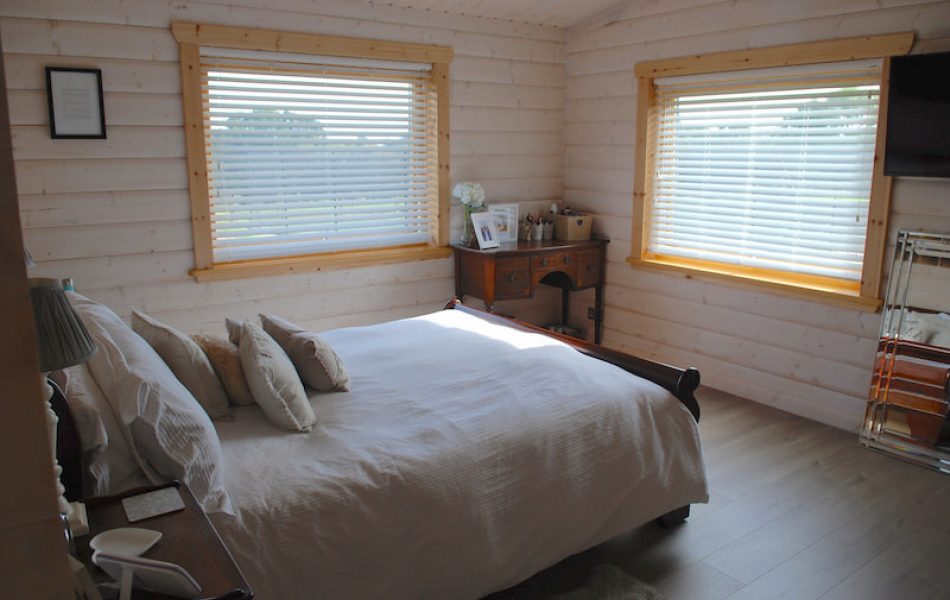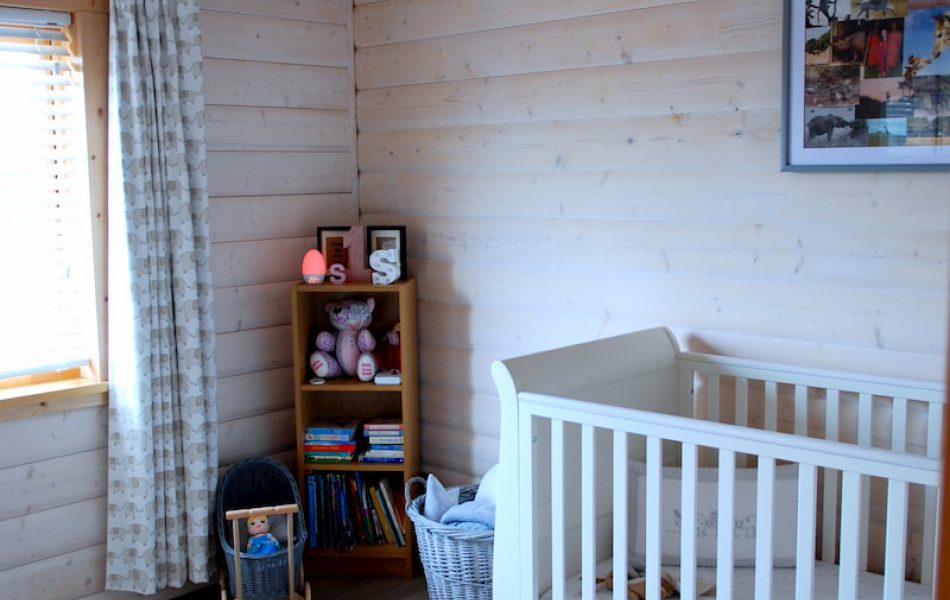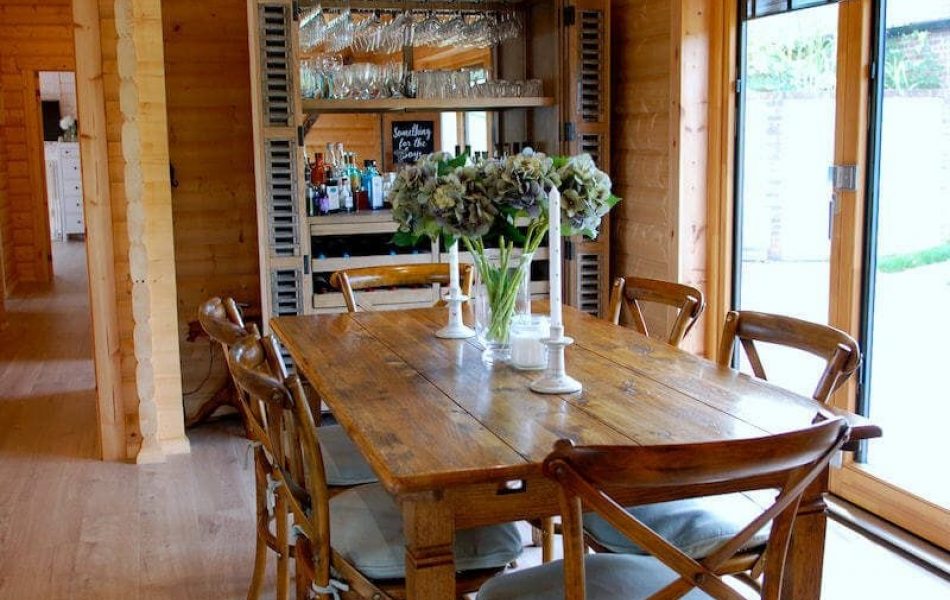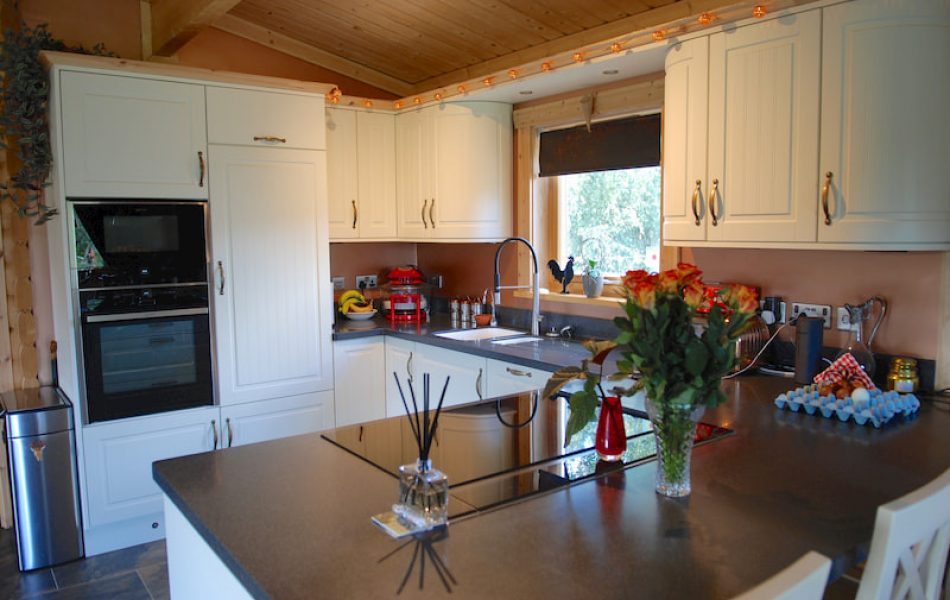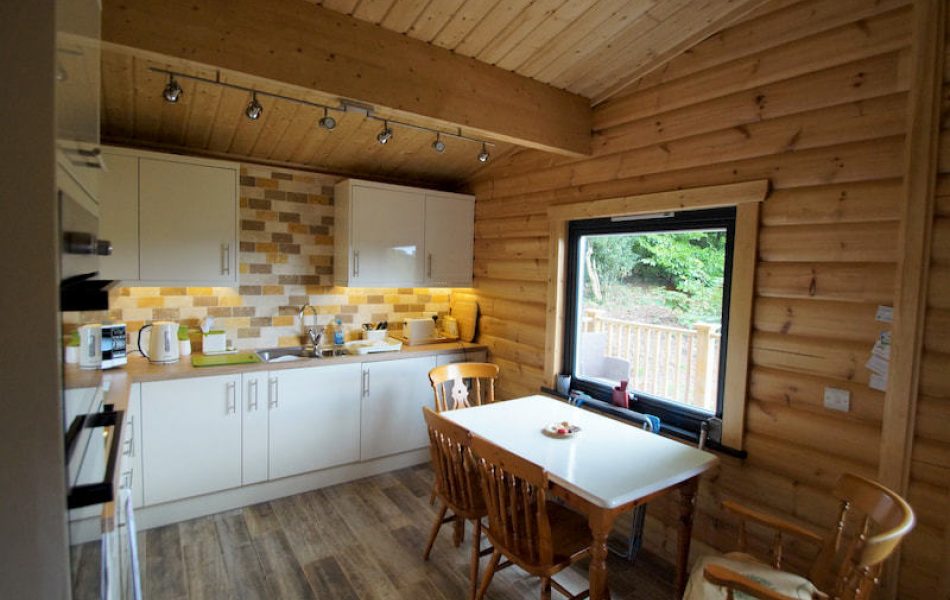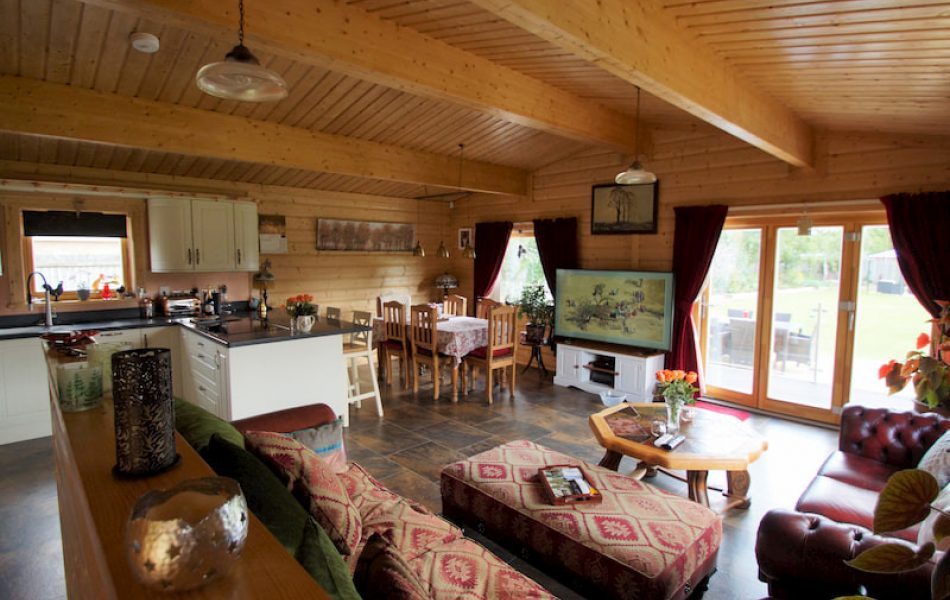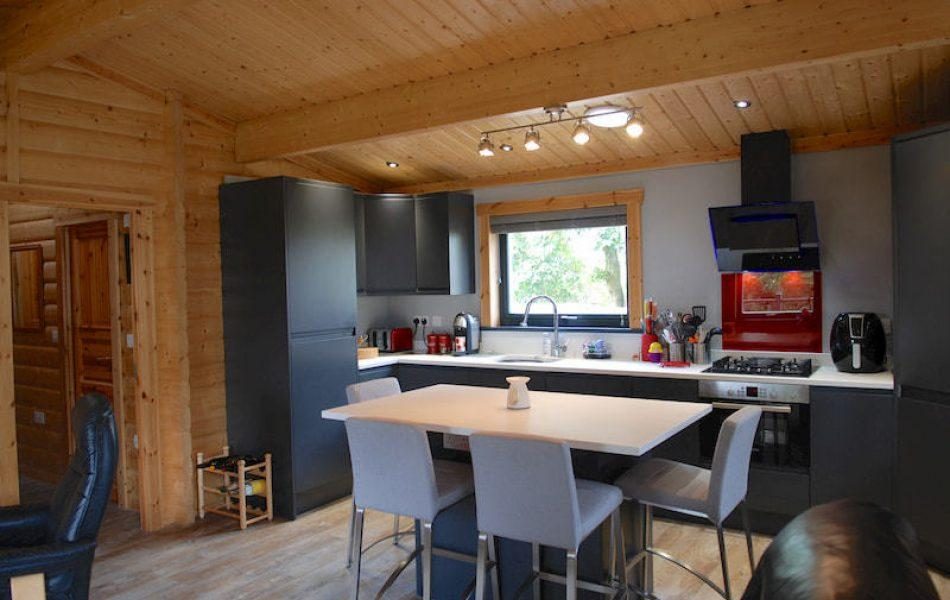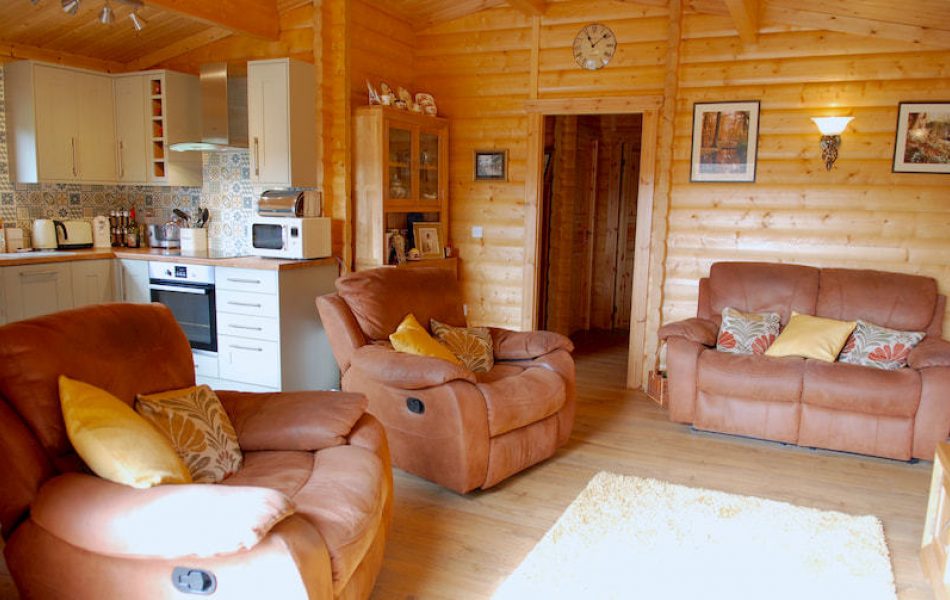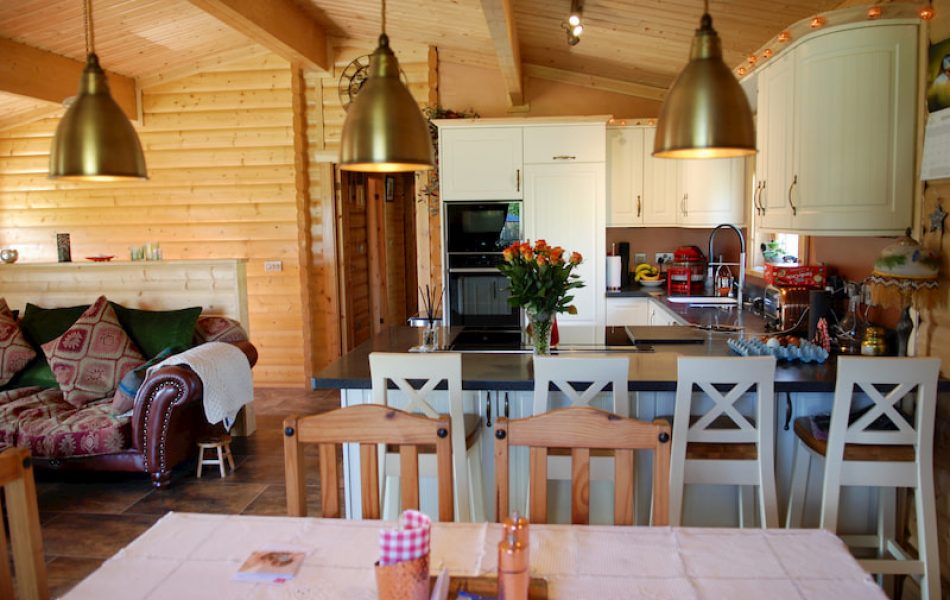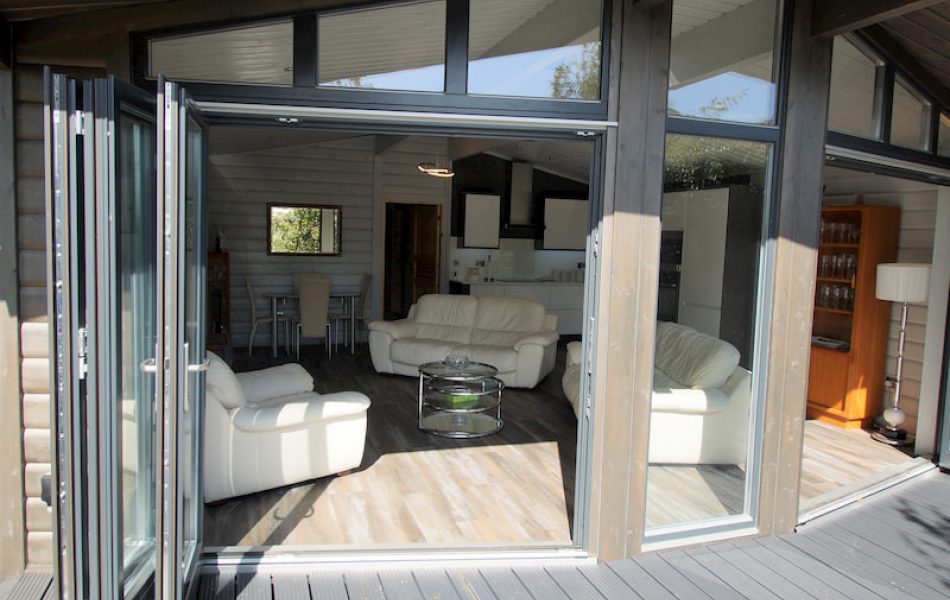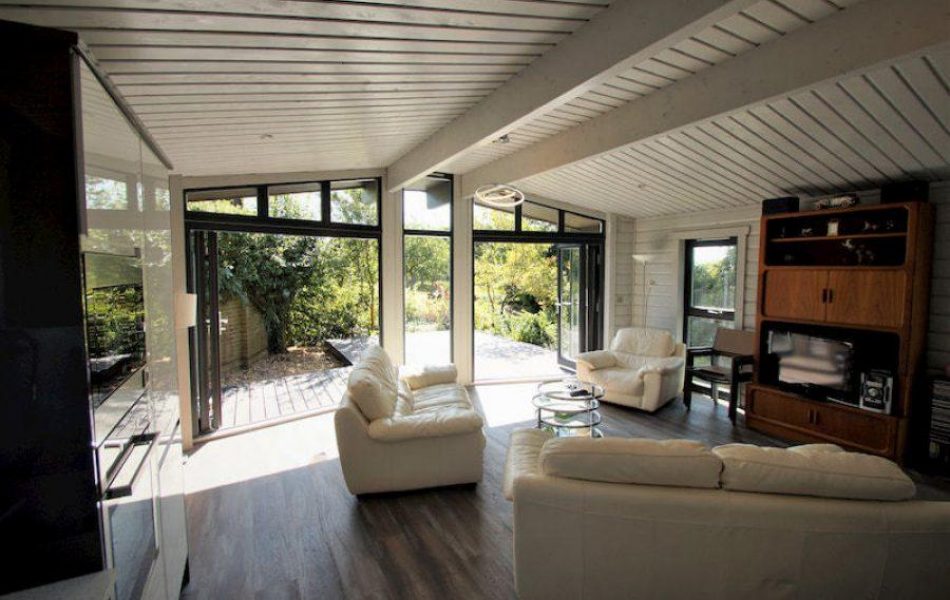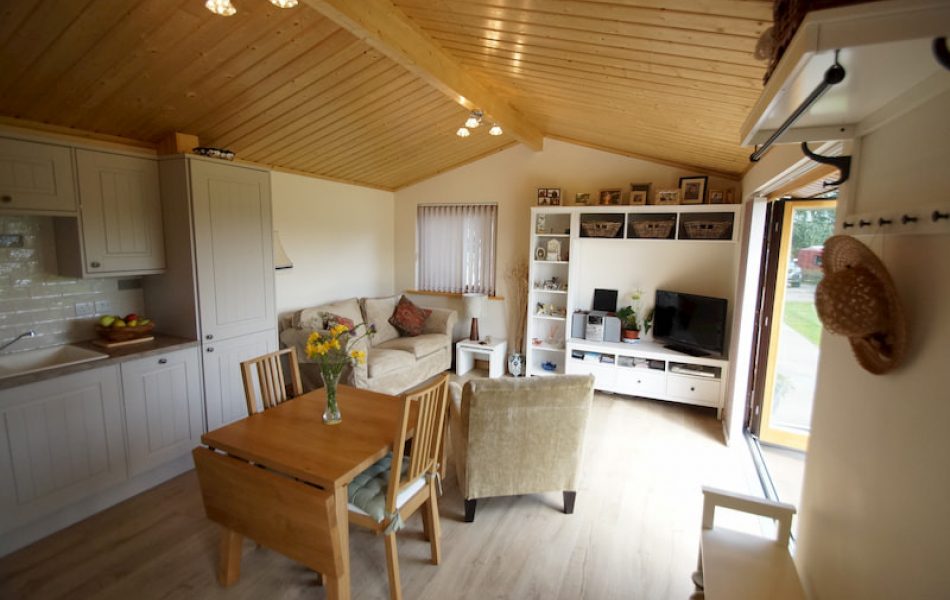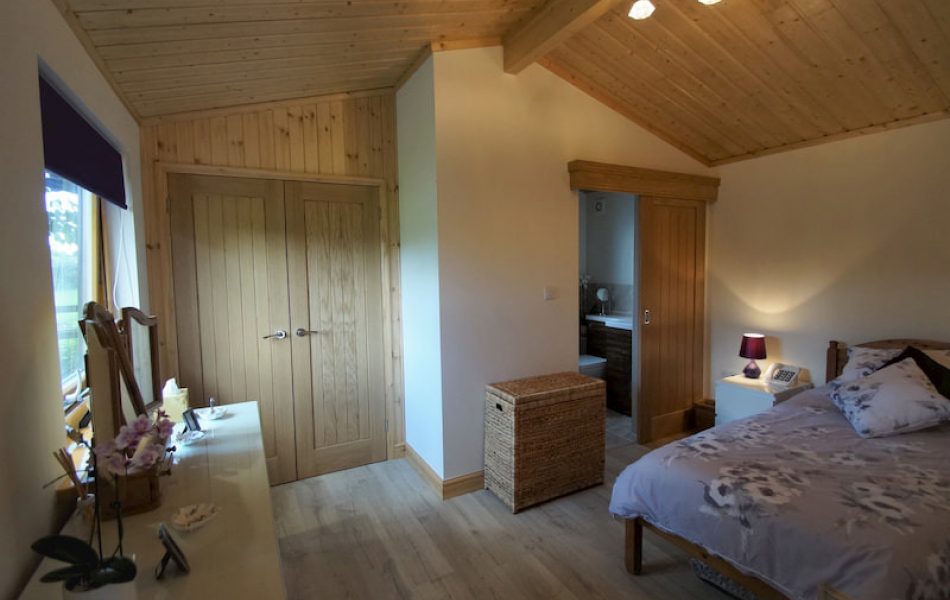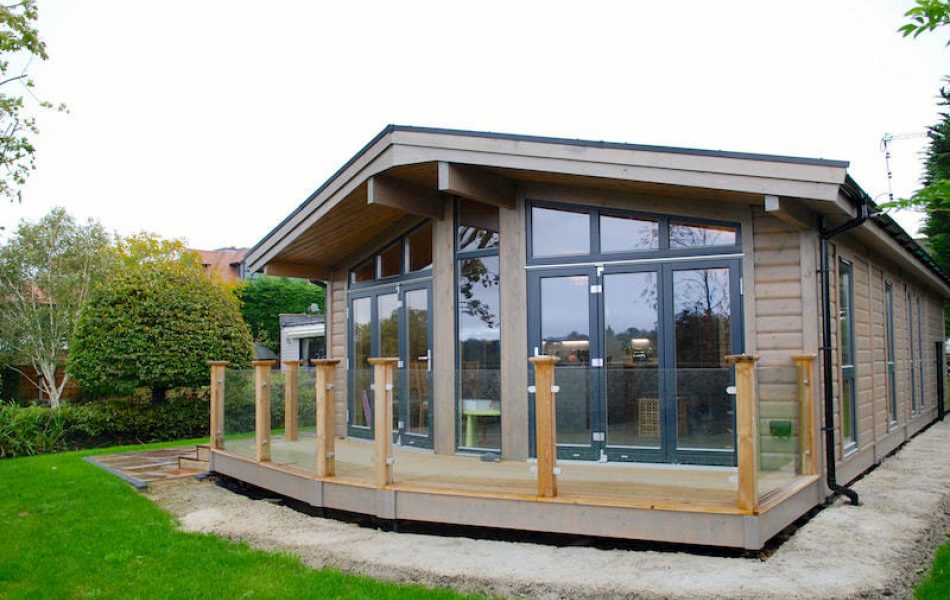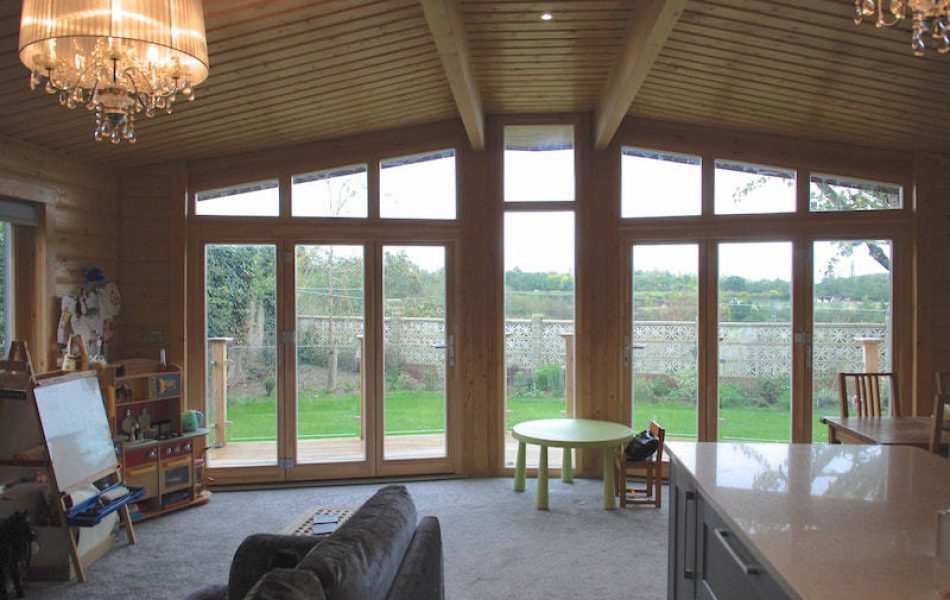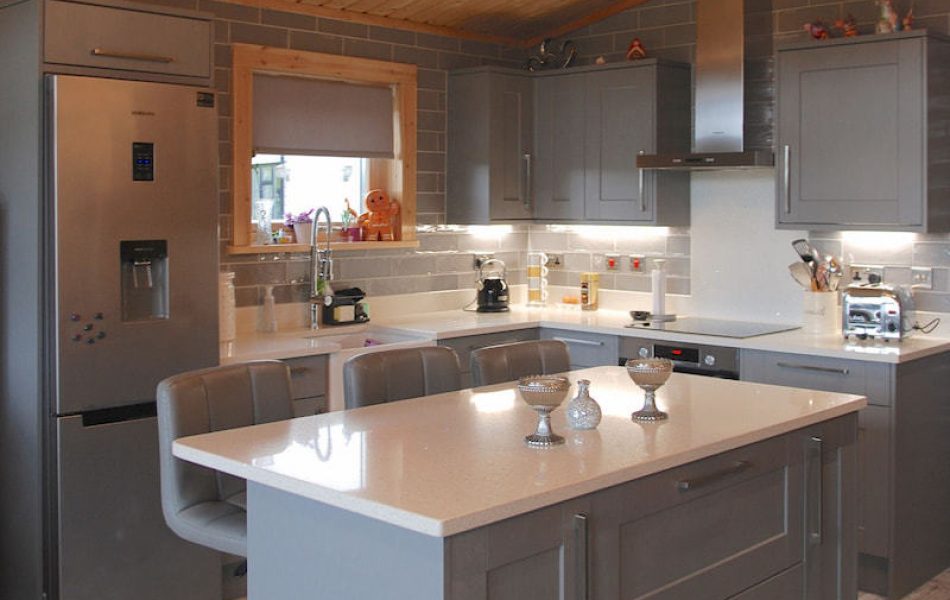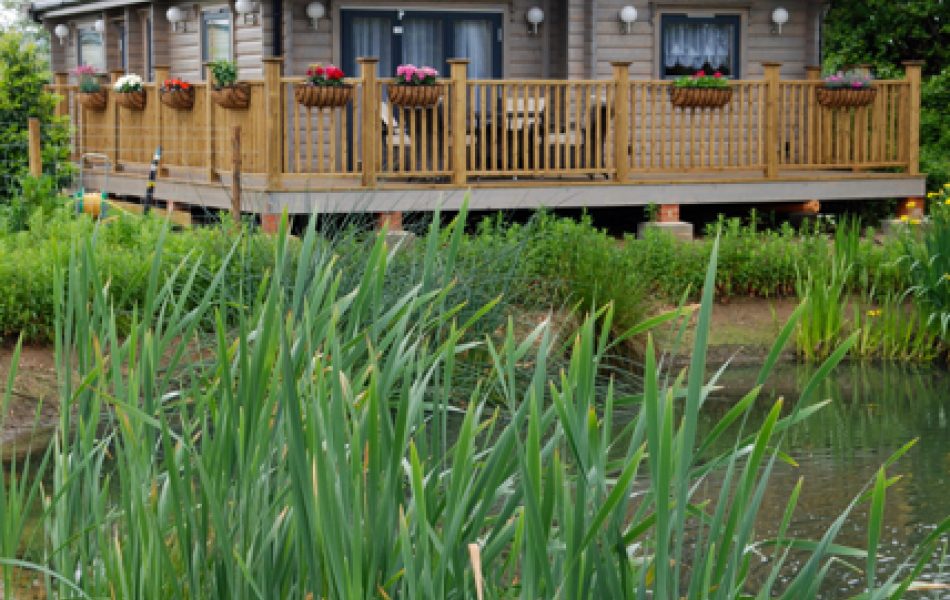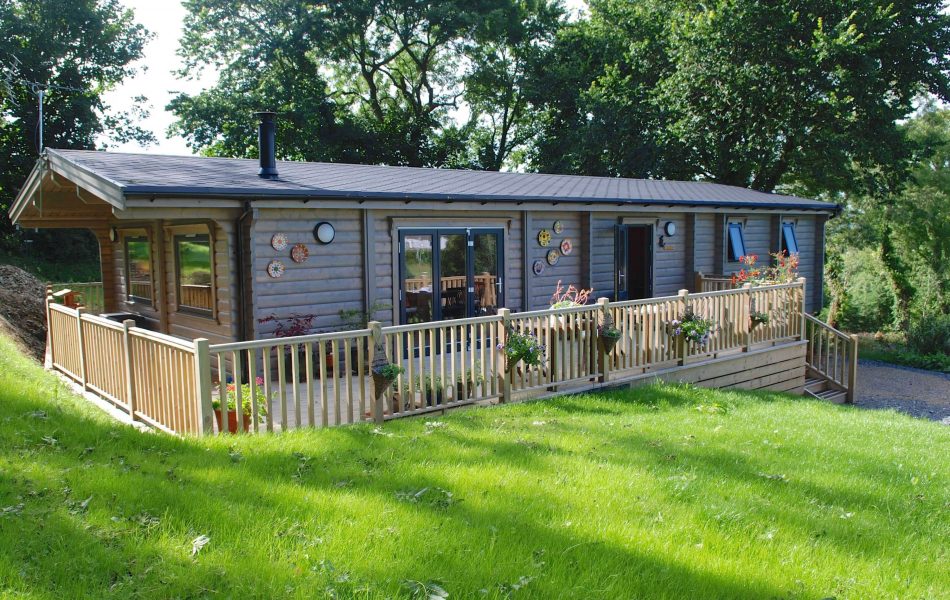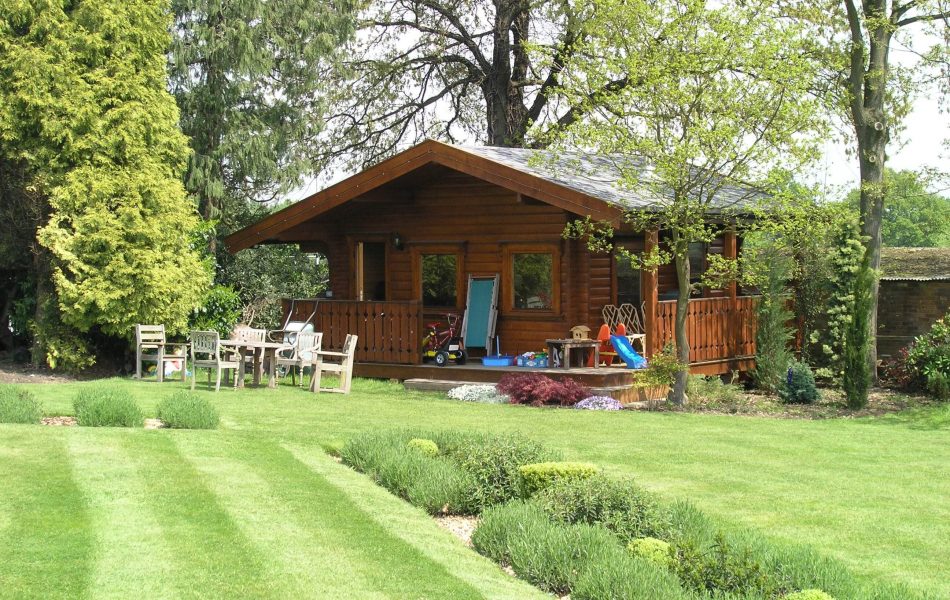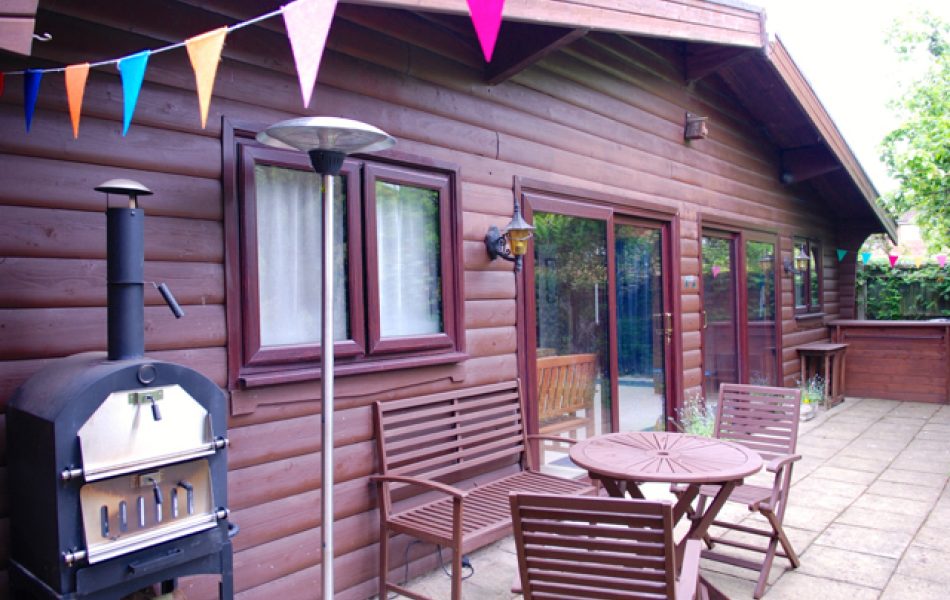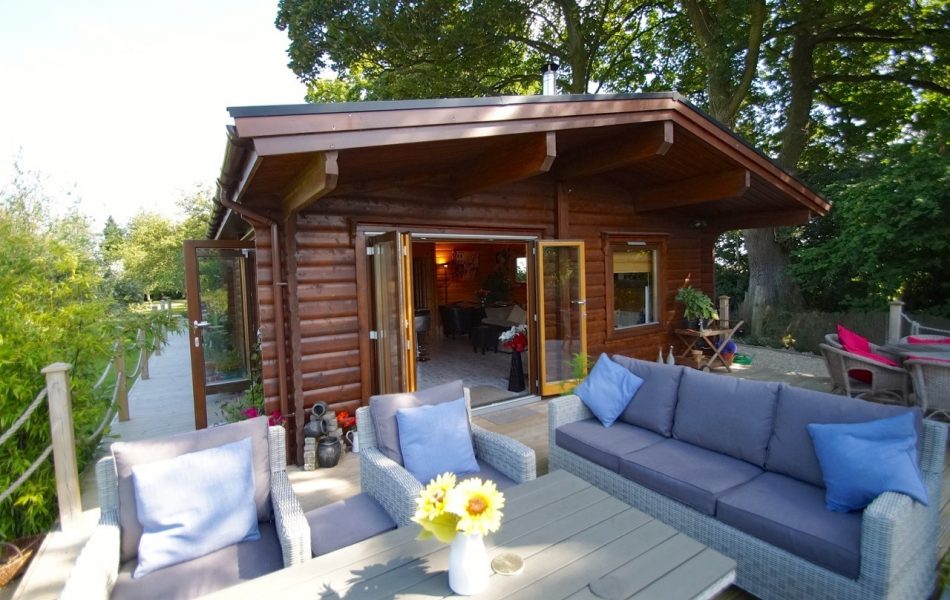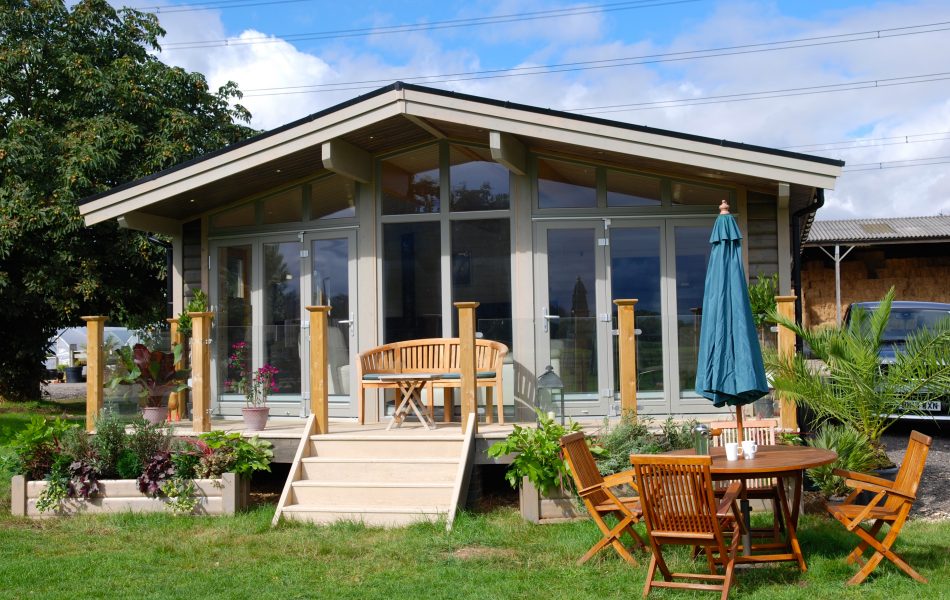 FAQs
Yes, even if you have limited space. Our smallest Granny Annexe, the Kelso, features a double bedroom, bathroom and lounge with kitchenette all within 29 square metres (7m x 4.13m). If your garden has a patch of ground which can accommodate this with room to work around (such as 800mm between the annex and the boundary) then it's suitable. Need to go smaller? Ask about our bespoke annex service. Contact Us.
Our granny annexes are classed as mobile homes, and in most cases do not require planning permission provided they are for the exclusive use of a family member and are located within the legal garden (curtilage). We will apply for a Certificate of Lawful Use on your behalf, which will confirm that planning permission is not required.
If the granny annexe is used by a relative over 65 or a dependent relative it will typically be exempt from council tax. Otherwise, up to 50% Council Tax is payable.
Annexe Case Studies
The Norwegian Log team has been working to make dreams a reality for over 25 years.
Take a look at some of our work and happy customers.