Why Norwegian Log annexes have been the ideal companion during lockdown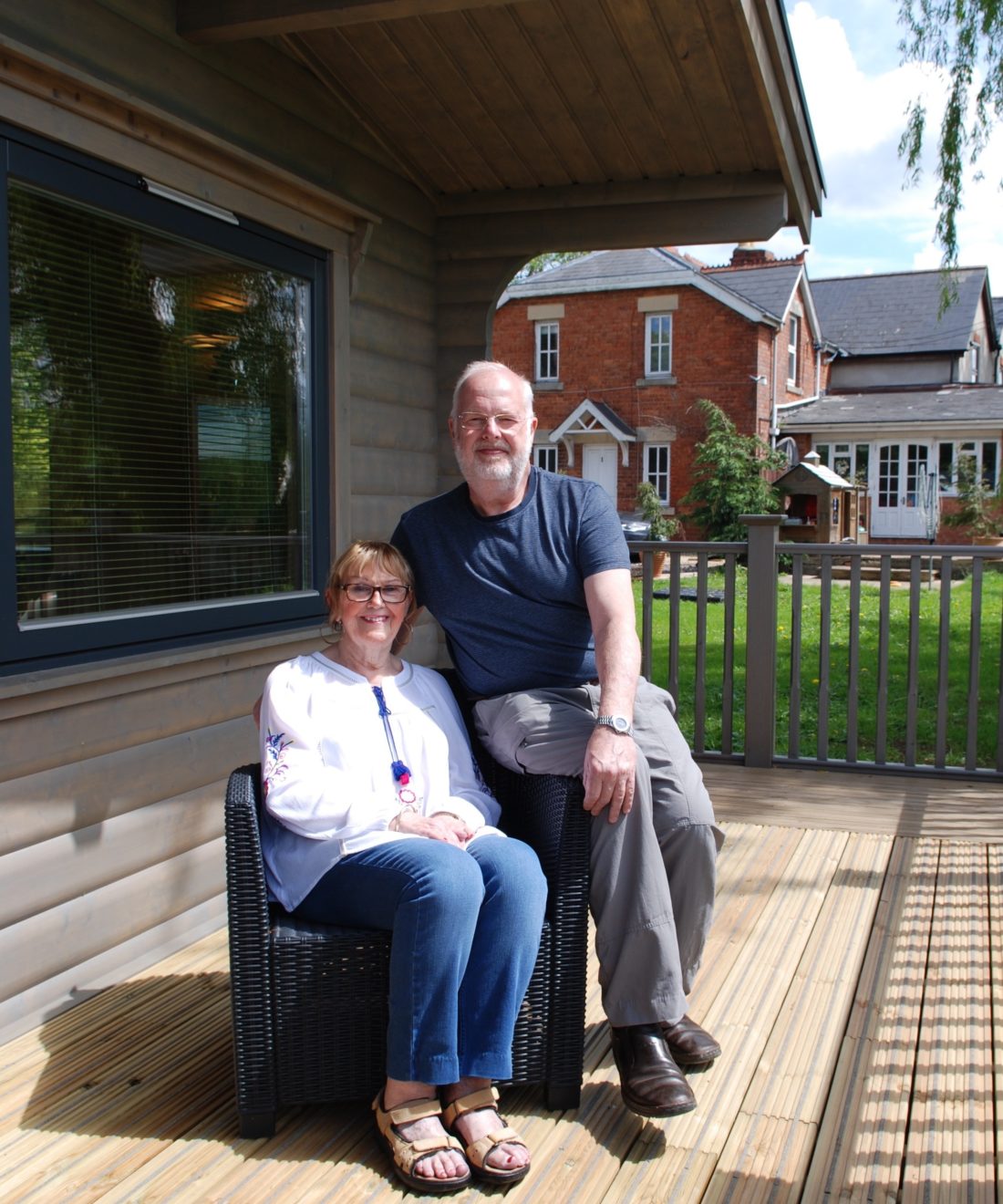 Installing an annex for relatives has always been a sensible choice - one an increasing number of Brits have been opting for. And the benefits of annex-living have become even more apparent during lockdown.
Grandparents separated from their families, the elderly not being able to easily access groceries, feelings of isolation, and anxiety about house or garden maintenance have all been widely reported over recent months - but these are not issues experienced by most annex owners.
We've touched base with some of our customers to find out how they've been coping during this unsettling period – and how their annex has helped.
John and Pearl Dier, pictured above, live in a stylish Norwegian Log annex in their daughter's Gloucestershire garden. "As a family we've been together, although obviously socially distanced," John explains. "When I hear of grandparents not seeing their grandchildren, it's so sad, as social interaction is so important and that's just not happened to us. We could see ours. We've been able to have pretty much a normal life apart from the hugs and kisses."
He adds: "It's actually been wonderful. The number of times we have felt so sorry for people. We can see the kids, although socially distanced, the shopping has been done for us by our daughter and son-in-law ,and we've been able to go on country walks across the field. The cabin has lent itself to the most stress-free living ever. It's so calm and there's been nothing to worry about."
Essex resident Coral is a carer for her husband and her niece Amy lives in a contemporary log annex in her large garden. "It's been a lifeline," explains Coral. "Amy has been closer than a neighbour. If I needed anything then she has been on call, and even though she didn't come in the house, I knew she was still part of our household."
"It's the reassurance - which was one of the main reasons we had the cabin built in the first place. This has proven that it works because without Amy right next to me, apart from the carers coming in, I wouldn't have been seeing anyone. It's been such an added bonus having her so close. It really has been the ideal solution - me needing the extra support and also from Amy's point of view, having me around too. Without the lodge I'd have been really isolated."
Jennie Mathews lives in Kent and her mum Muriel resides in a large Malvern cabin on their four acres of land. "It's been a godsend being so close as we didn't have to 'go out' to make sure mum was OK," says Jennie. "We did her shopping for the first month and we would leave it at her door and didn't go in, but she is fiercely Independent and in the end we worked out the safest time for her to shop on her own as she was determined to do so."
Lockdown living has also given them some unexpected horticultural highlights. "I've been working from home so it's been lovely to work on the garden together during my lunch breaks," Jennie adds.
Families united and together in tough, unsettling times, thanks to annex-living. To find out more about our annex range, click here.