Small Log Cabins
Low running costs
Comply with Caravan Act
Choice of Design Styles
Economical to run
Low Running Costs
Log's high level of natural insulation keeps our small wooden cabins warm in winter and cool in summer, minimising your energy expenditure throughout the year. All our small log homes are immensely strong and durable, and come with an extendable five-year warranty. In fact, they have an indefinite lifespan with only minimal maintenance. This keeps your other running costs low and preserves the value of your asset.
Fully Compliant with The Caravan Act
Fully compliant with The Caravan Act, our small log cabins are treated as mobile homes, with all the advantages – exemption from Building Regulations, etc. – of a caravan, but not the drawbacks.
Depending on your site and circumstances, Planning Permission may be greatly simplified. You can read more about this in our guide, or contact us for straightforward advice.
Choice of Design Styles
Our small log cabins are available in both Timeless Traditional and Stylish Contemporary ranges. Whichever you choose, we're sure you'll enjoy and value the Norwegian Log Effect™ for many years.
We can usually install your small log cabin much faster than when you use traditional construction methods, and with minimal time on site.
Timeless Traditional
Our Timeless Traditional log cabins feature interlocking logs in the classic Norwegian style. We deliver the log components to your site in bulk, but we can move them to their final positions individually. That means we can usually install our small log cabins even on sites with difficult access.

Stylish Contemporary
We make our Stylish Contemporary small log cabins using our own patented joint system, which offers exciting new design opportunities.
We deliver these log cabins as substantial modules to suitable sites. We pre-assemble the modules in our own factory under ideal conditions, saving even more time on site. We can also deliver them as small components to sites with difficult access.
Wide Range
Our starter Timeless Traditional model, the Alpine Compact (from only £48,000), is just under 44 m2 (473 sq.ft.), with space for hall, kitchenette, lounge/diner and two bedrooms plus shower room. Naturally, we have many larger models, too. You might prefer our Tirol Annex, for example: about 10% larger than the Alpine Compact, with space for one bedroom and correspondingly more spacious rooms throughout.
The most compact Stylish Contemporary model (from only £49,000), our TR9-3.6, is 31m2 (333 sq.ft.), and has space for a cosy bedroom with en suite plus a generous kitchen/living area. Next larger is our TR12-4, with space for two bedrooms (one en suite), family bathroom, kitchen and lounge/diner in a little under 50m2 (536 sq.ft.).
Our standard designs spring from many years' experience of clients' needs. Our bespoke design service will be glad to help if you have a specific requirement.
Find Out More
To see one of our small log cabins for yourself, or to start discussing your plans, please contact us to make an appointment with one of our experts.
Most frequently asked questions
Can I install a wood-burning stove?
Yes. Many of our residential homes have them. Please let us know where you intend fitting it so we can prepare a suitable opening in the roof for the flue.
Do I have to prepare my own base?
If you wish. We'll provide a drawing and specification for the base when we receive your order. Or we can handle it for you. Our service includes providing a quotation for the base and associated works once we've inspected your site.
Can you deliver a Norwegian Log transportable home to a site with restricted access?
Subject to local authority approval, we can deliver to awkward and/or narrow access sites. We have extensive experience of delivering to difficult sites, and will be able to assemble your building on your site and conform to all criteria under The Caravan Act. Please speak to one of our advisors, and discuss your access with us.
Testimonials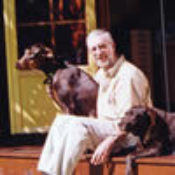 'I needed more space for work and storage as my business grew, my spacious Norwegian Log home office provides the perfect answer.'
Nigel Dent - Consultant
Book a visit to our showroom to experience the Norwegian Log Effect.
Book Appointment