Behind the scenes at Norwegian Log's latest ad campaign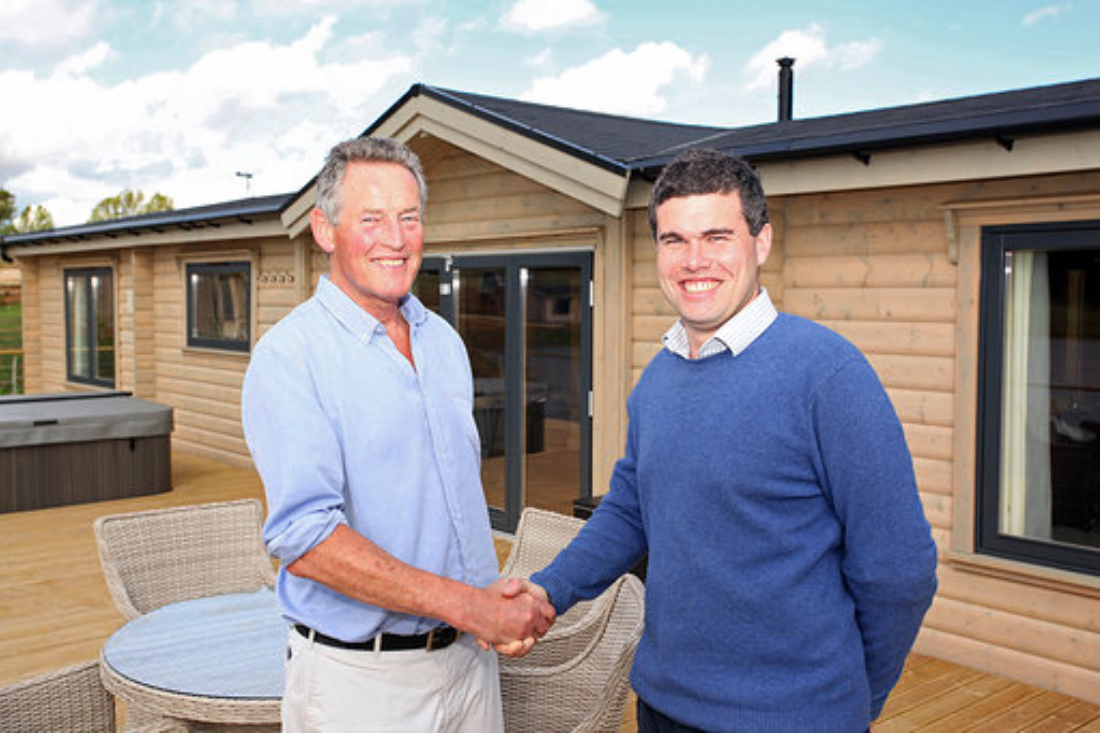 What does a press photographer, a rural Cambridgeshire lake, Norwegian Log's Nick Forrester and an iron all have in common?
They all played a part in Norwegian Log's latest photoshoot which took place last week at Cambridgeshire Lakes in south Cambridgeshire. The scenic site boasts three new, luxury Norwegian Log lakeside holiday cabins which had been chosen to star in the company's autumn marketing campaign.
Norwegian Log director Nick Forrester (pictured, above left), freelance photographer Philip Tull and PR Emma Mason spent the day armed with cameras, props, an iron and vases of fresh flowers to perfect the recently-completed lavish lodge interiors for brochure and PR images.
"Cambridgeshire Lakes is the brainchild of Charlie Alexander (pictured, above right) who approached us last year about building three of our bespoke cabins in a beautiful waterside setting on his family farm. He knew it would quickly become a sought after 'staycation' destination as it's set in gorgeous countryside close to Cambridge and within easy travelling distance of London," explains Nick.
"We completed the build of the two-bedroom lodges earlier in the summer and Charlie has been putting the finishing touches to the landscaping and interiors. The first of the cabins is now ready to let and Charlie kindly allowed us in before the first guests arrived to take promotional photographs and video. We were lucky as the finish is of a very high standard so we only needed to bring a few flowers and cushions," adds Nick. "We shot the interiors during the day, and the exterior images first thing in the morning and at dusk when you get the best natural light. Although our day was busy, the setting was so peaceful and relaxing, and our photographer even spotted a kingfisher over the lake."
Watch this space for the full case study story and video of the luxury Norwegian Log holiday cabins at Cambridgeshire Lakes.