Our contemporary log cabins are getting great feedback and this is why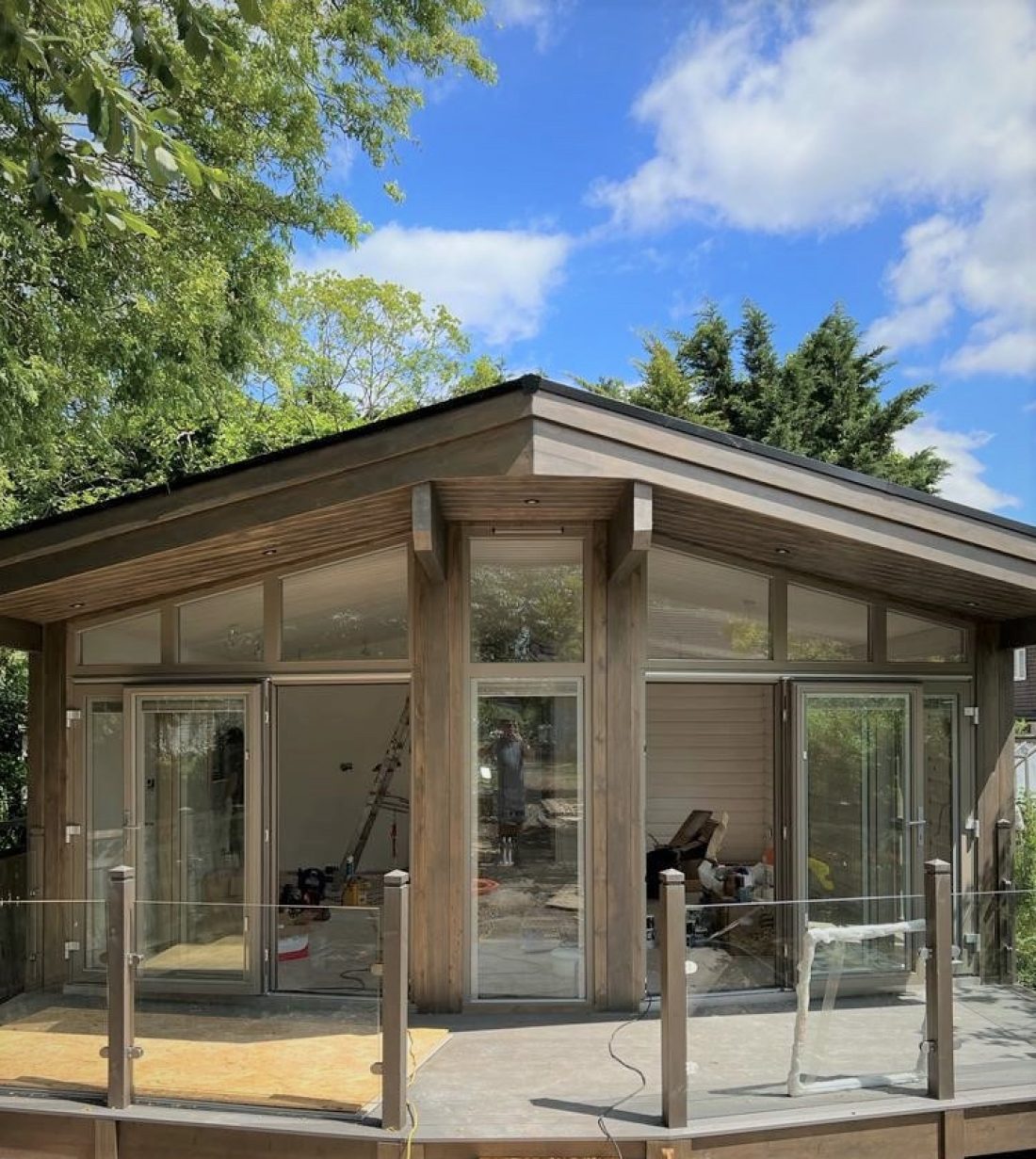 Stylish and sleek with spacious glazed rooms and lots of clever design options, our contemporary log cabins are attracting plaudits from customers - even before they are built.
Pat and Roger Margrove are the proud owners of a 2/3 bed Stavanger-style lodge being built in their North London garden for their daughter Helen. They have been so impressed with the project and cabin (pictured above) so far, they decided to put 'pen to paper' and give us feedback via email. "The cabin really looks fantastic and nestles beautifully into our garden. All our visitors are astonished at its size and stylish construction," explains Pat.
Now our Norwegian Log team has completed work on site, the building is nearly ready for Helen to move in. Pat says: "We had great relationships with every one of your skilled and proficient 'workforce' and even the neighbours commented on their friendliness and consideration. We miss their arrival each morning! They certainly calmed my nerves in testing moments and unlike the installation of the foundations, we were blessed with beautiful weather."
Customer Veronica Rice also opted for a contemporary design for her large annex home in Kent. "I chose a contemporary design as I really liked all the windows and glass, and just love this modern look," she says.
A Stavanger-style home was the choice for Amy in Essex. Kitted out with an on-trend pale grey kitchen and stylish chandelier, Amy's open plan living area looks out through large glazed bifolds to neighbouring fields. "It's been amazing, says Amy. "It feels so homely and the layout is really lovely. It's such a nice living space."
Back to Pat in North London. "We are now moving forward fitting out Helen's new home and look forward to sending you updates and would love you to come by for a celebration drink. Thank you all at Norwegian Log for a delightful experience."
What wonderful feedback to receive. Watch this space for a case study on Helen's completed home soon. Cheers!