What happens when our 35-year-old show cabin gets a gorgeous interior makeover – it's really cosy and as good as new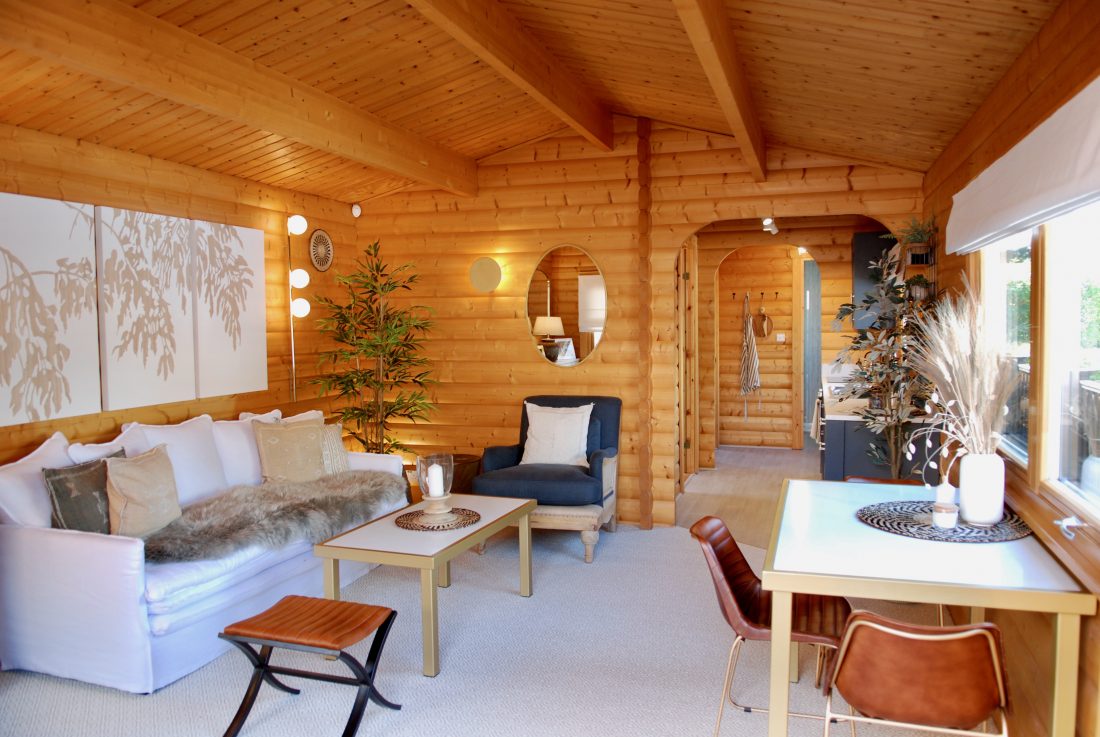 It was our very first show cabin built in the 1980s, when Margaret Thatcher was Prime Minister and the Great Storm brought the UK to a halt - but it now has a very 2022 vibe thanks to a gorgeous makeover by interior designer Amelia Pearson.
Looking picture perfect, our 35-year-old Cresta-style Reading show home demonstrates how well our solid log cabins age and can still look brand-new decades after they have been built. Apart from new doors and windows the interior decoration has not been touched since it was built.
Around 25,000 customers have toured this show home over the years and so it has seen its fair share of wear and tear, but as you can see it is in tip-top condition and ready to welcome many more customers to come.
"The reason it looks so good is the quality of the Norwegian materials that we use and the manufacturing process," explains Nick Forrester of Norwegian Log. "We only use slow grown, sustainably sourced spruce which means the log is very dense and has a low moisture content, making it very high quality. Properly looked after this cabin will still be here in 300 years' time. In Norway you can stay in cabins that are 600 years old, they last for centuries!"
Originally kitted out in 1980s country cottage style furnishings, talented designer Amelia was briefed to make the interior contemporary whilst maintaining a cosy, warm, light and bright look.
With a mix of stylish soft furnishings and furniture, the two-bedroom 43.90m2 (473 sq ft) Timeless Traditional cabin has been given a completely new appearance showing how adaptable our log cabins are.
To book a visit to tour our show home, contact us here.