Want a modern home for farm or smallholding? New range launched by Norwegian Log Buildings
A contemporary range of transportable, solid log homes is being launched by Norwegian Log Buildings - made in the UK and ideal for farm or smallholding.
The new Norwegian Log concept 'Stylish Contemporary' have an on-trend, modern look with all the quality construction benefits of a solid log building. Designs include angled elevations and space saving internal walls with panoramic double glazing and bi-fold doors. Factory assembled in Berkshire, the units can be delivered and assembled within 7-10 days.

Environmental benefits include natural insulation – log keeps you warm in the winter and cool in the summer – low running costs, an indefinite lifespan and minimal maintenance, unlike many park homes, caravans and prefabs.
Norwegian Log has been producing traditionally styled solid log buildings for many years but this is its first contemporary and transportable product range to be built in the UK.
Nick Forrester, managing director at Norwegian Log Buildings, said: "We've got more than 30 years' experience of supplying traditional cabins to the holiday industry, and log homes as accommodation for staff and family to landowners and farms. Our new Contemporary range is aimed at customers who want a more modern style of home and we're delighted to be able to launch it this Autumn."
The homes are fully compliant with the 'Caravan Act' as mobile homes and exempt from Building Regulations, so ideal for a rural setting. The value of log homes also generally moves in line with the property market, rather than depreciating rapidly over a few years.
To read a customer case study on our new Contemporary transportable home range, please click here.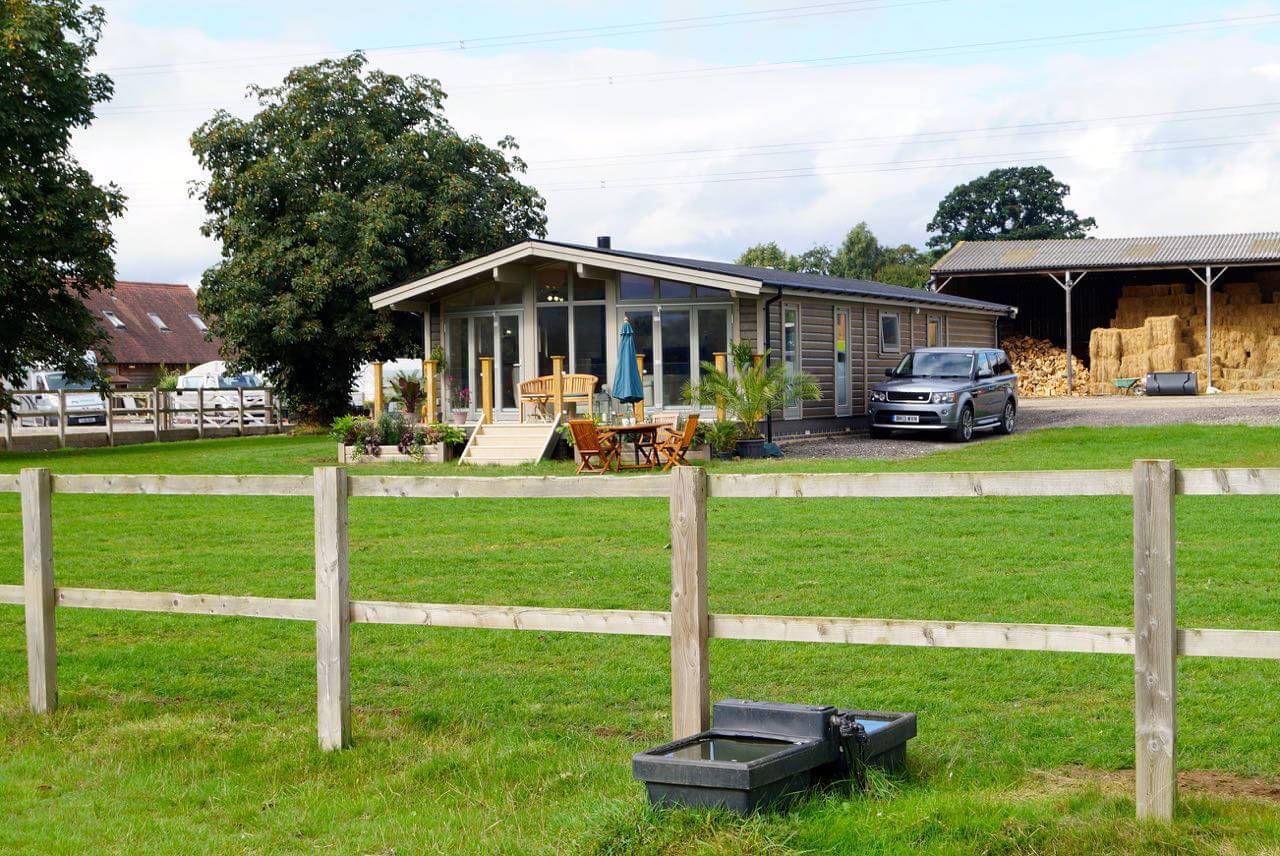 Visit our show home or speak to one of our experts
Contact us to make an appointment at our headquarters in Reading or discuss your requirements to find the building that's right for you.
Let's Talk