Keep fit how you want, when you want. Avoid queues and work out secure in the privacy of your own home garden gym.
Garden Room Gym Features
Many of us enjoy the benefits of exercising, working out, and getting into shape. However, finding the motivation to head to the gym is often a key factor in why many of us decide to abandon the idea of getting fit before beginning. Installing a Garden Room Gym means that you save time traveling, whilst saving money on an expensive monthly gym membership.

Norwegian Log will work with you to create a bespoke garden room gym where you can exercise all year round in a space that you enjoy.
Warm-up and down with a stroll across your garden. Avoid subscriptions, session bookings, and travel to and from the gym. Our garden gyms are an outstandingly convenient, attractive, and cost-effective way to work out at home.
From a compact garden gym to keep your weights or a large garden workout space for circuits, cycling, running, and rowing, you're covered in all weathers. Our garden gyms can easily include kitchen facilities to prepare smoothies or protein shakes, and you can customise your gym space with other features such as a TV to help you make the most of your leisure time. You can even install a sauna or steam room in one of our garden log cabins; authentic Scandinavian surroundings that you can relax and recuperate in.
The natural log construction and glass frontage of our garden gyms provide a light, airy and inspiring atmosphere to help you through your exercise sessions. It is an environment that is easy to keep warm or cool - and with that peaceful, natural feel of a summerhouse or log cabin.
Take a Look Inside our Garden Gyms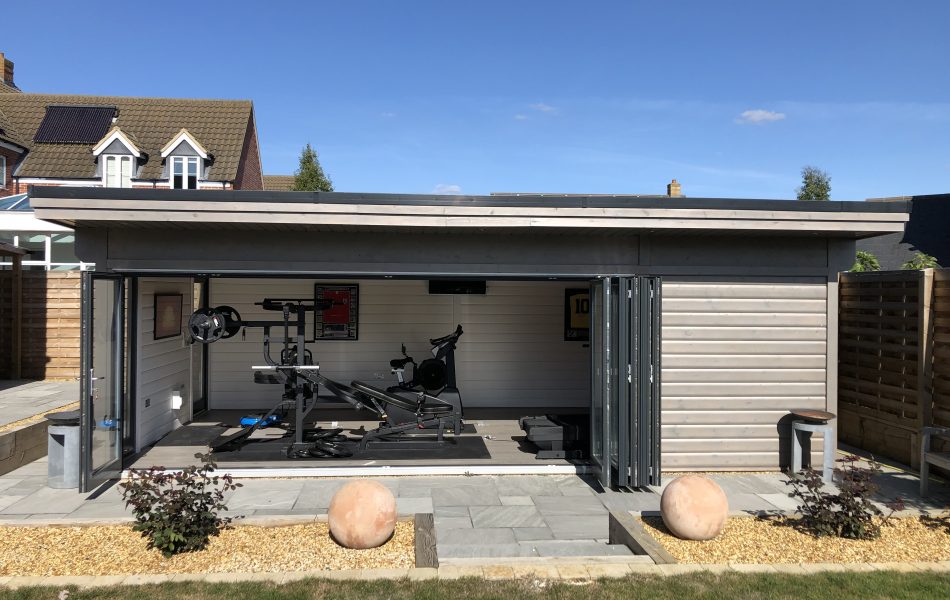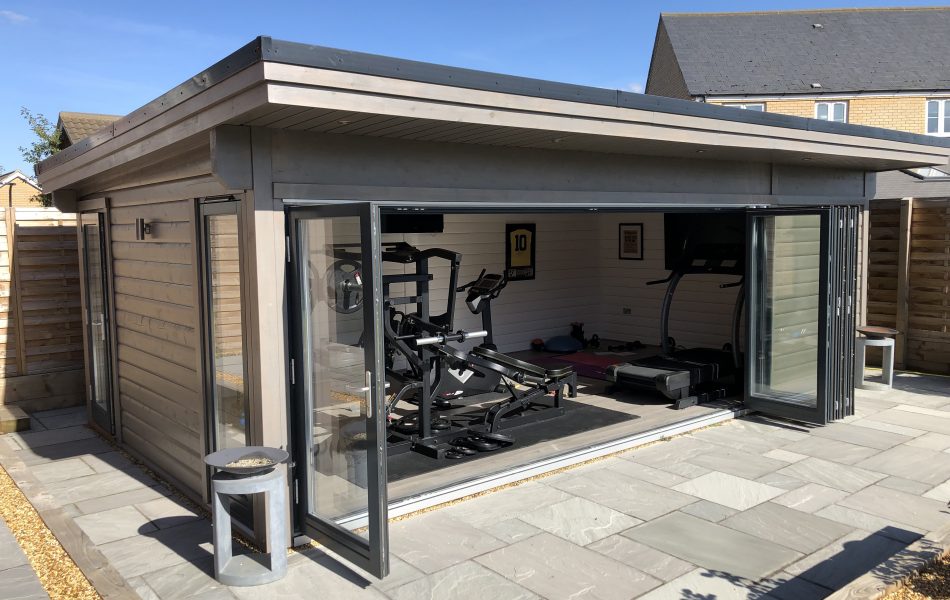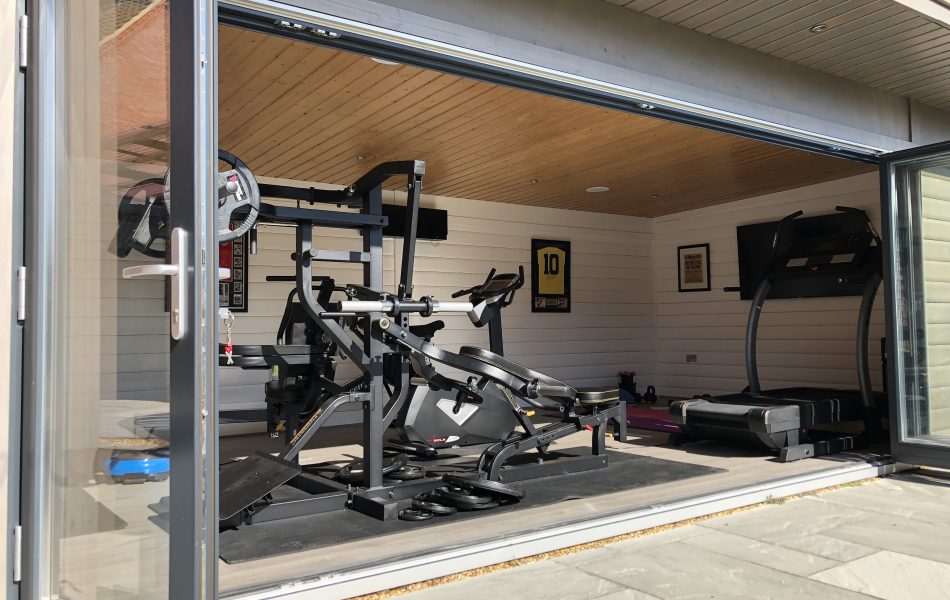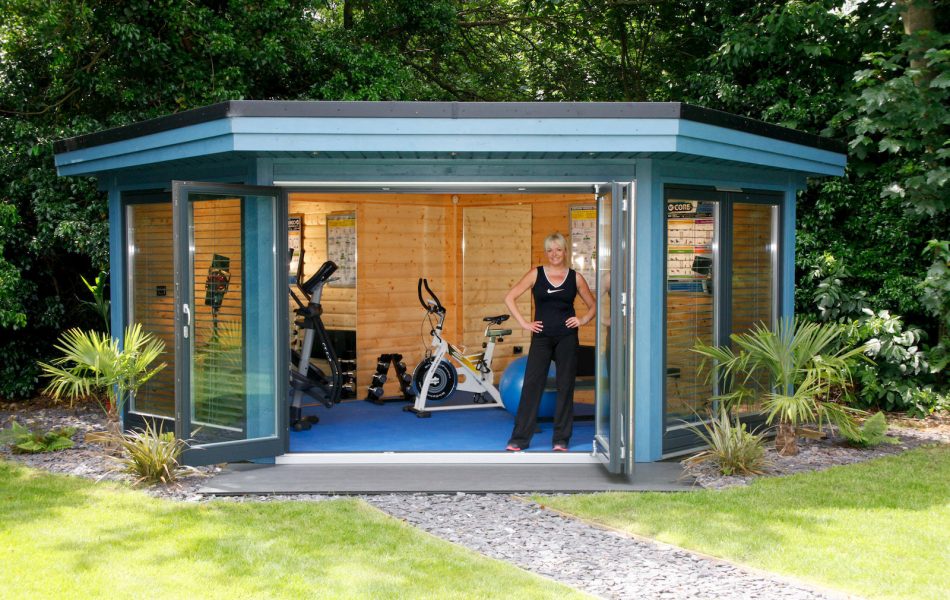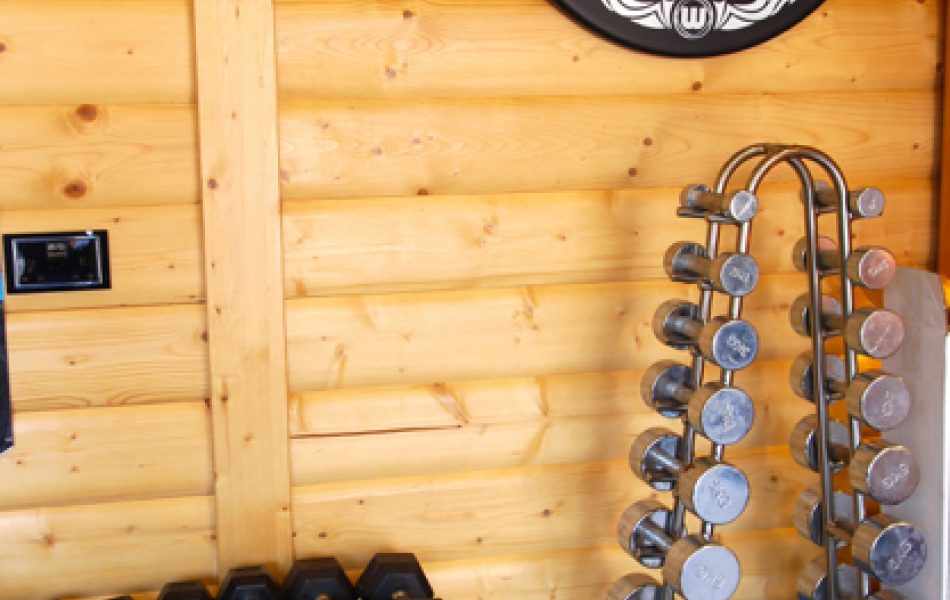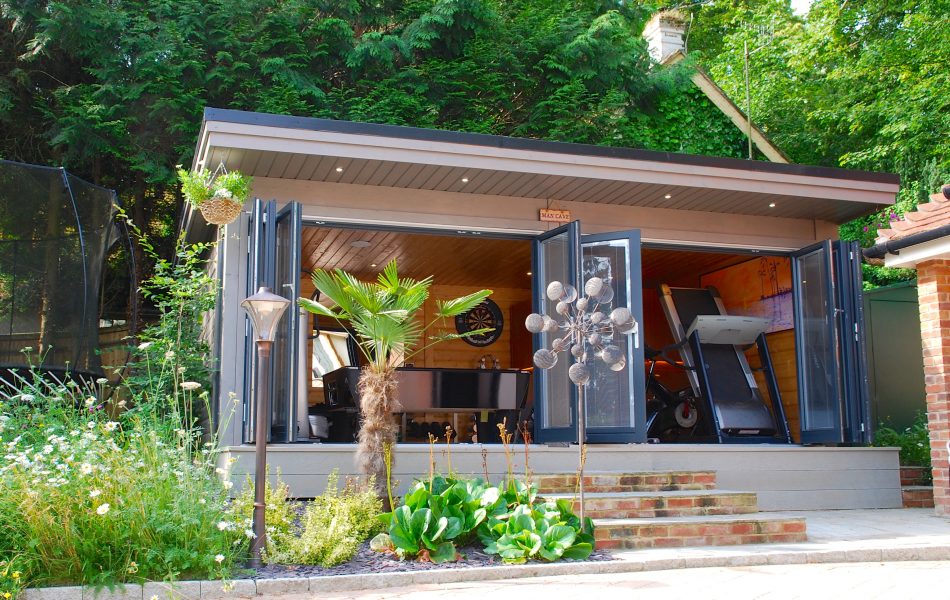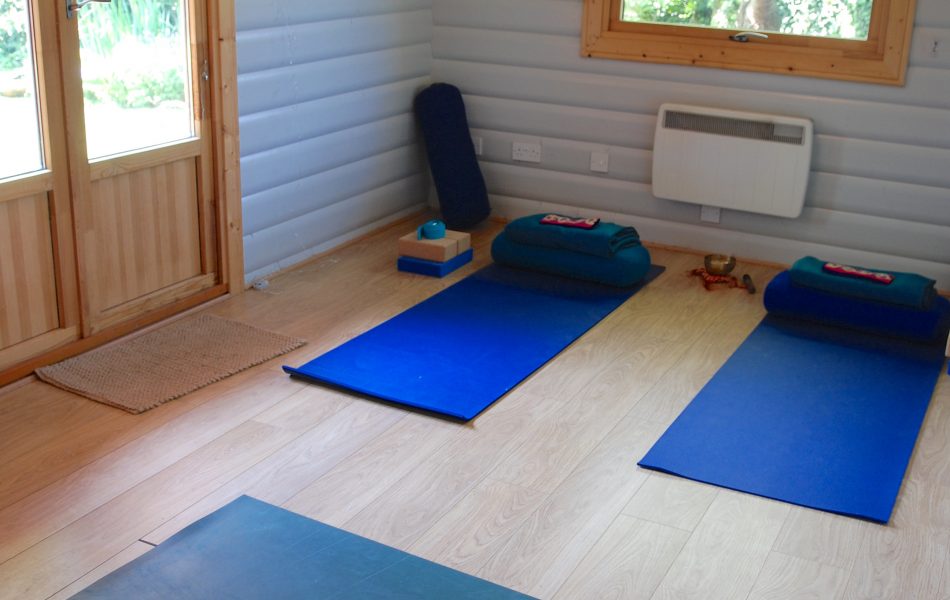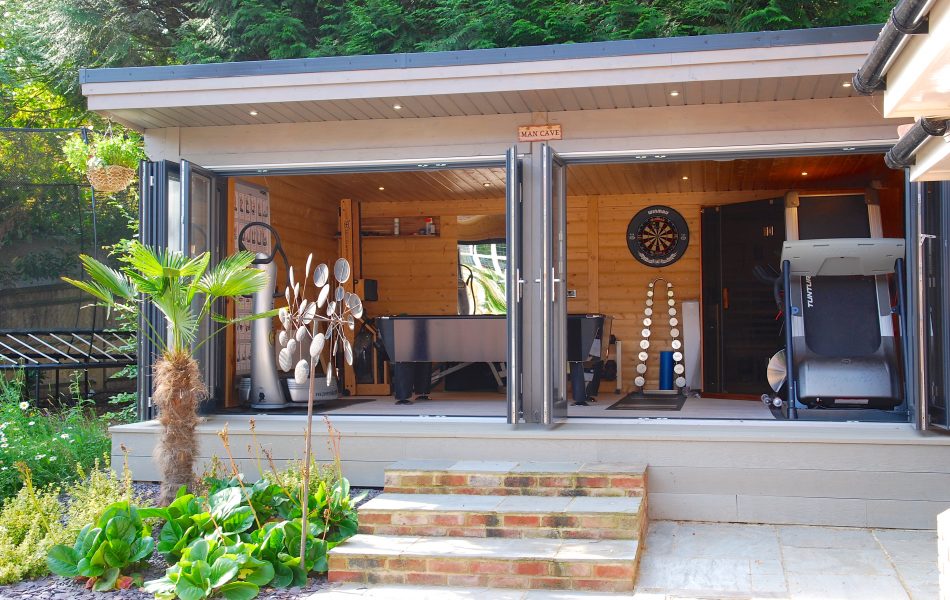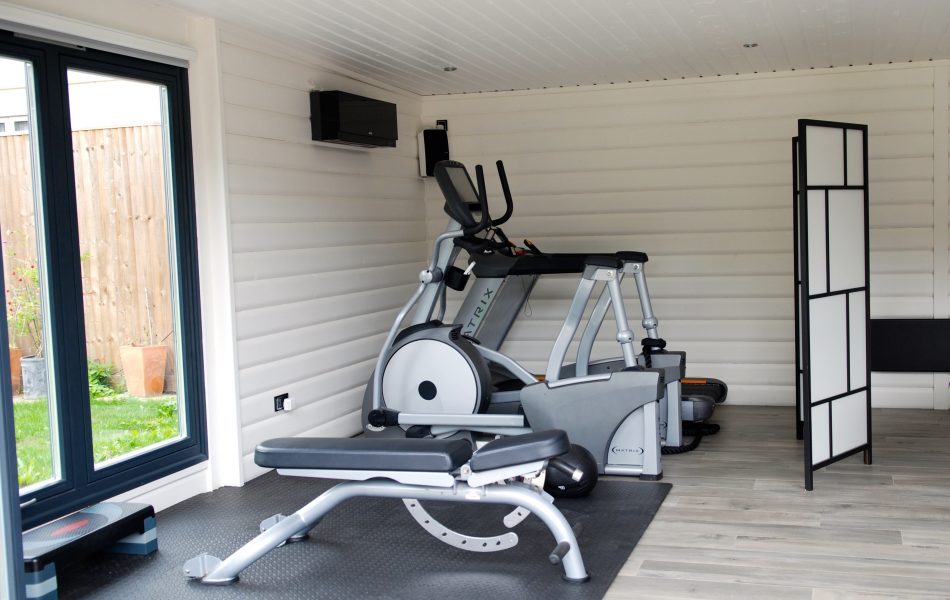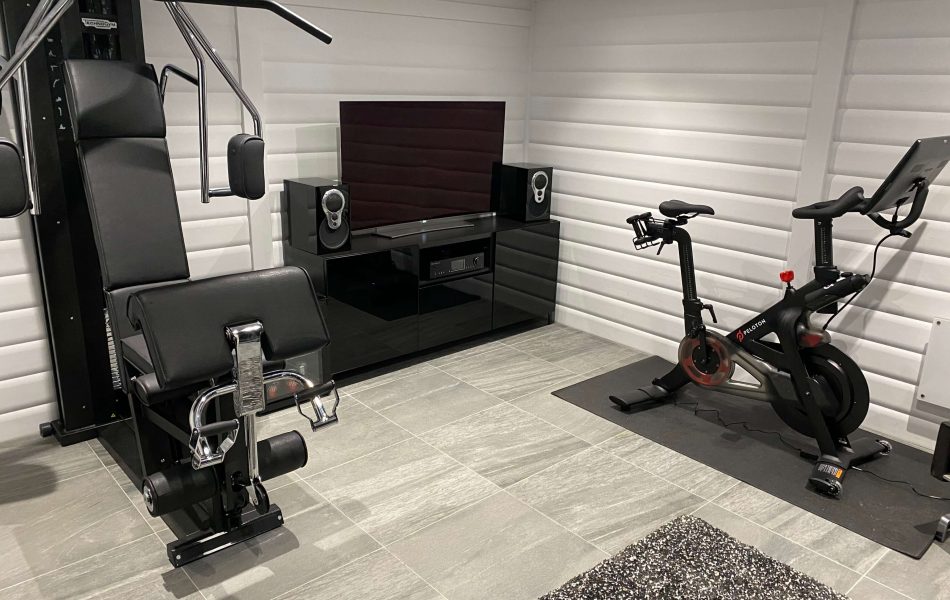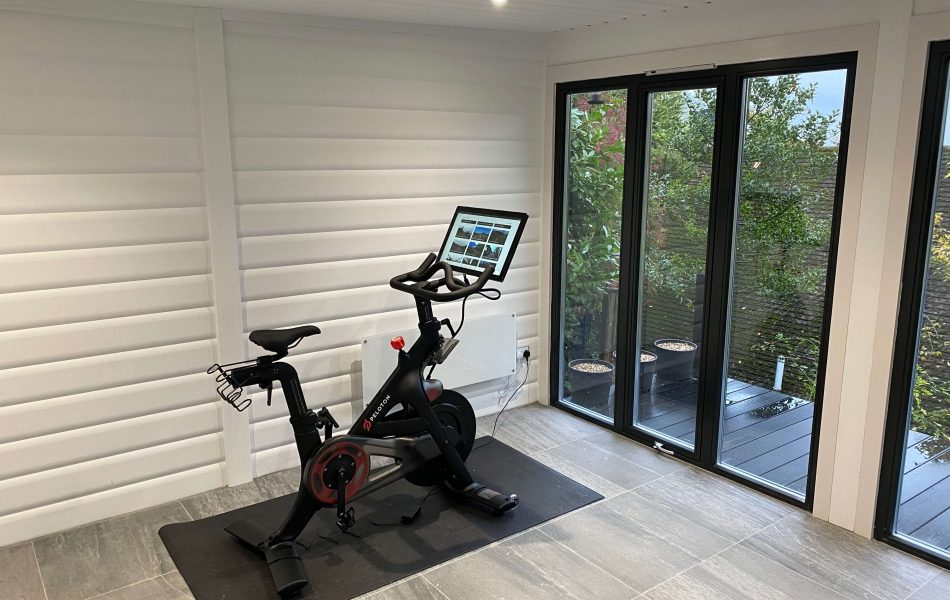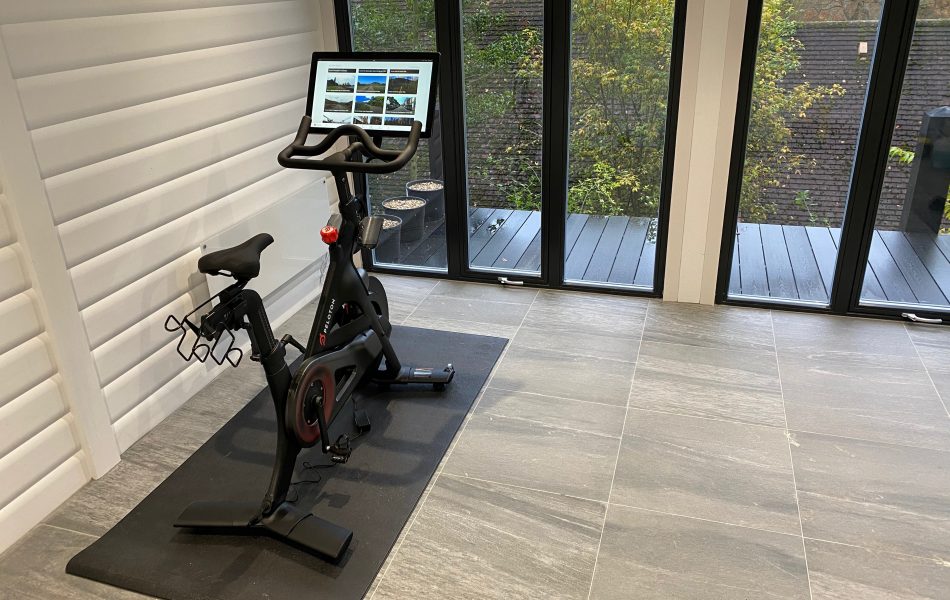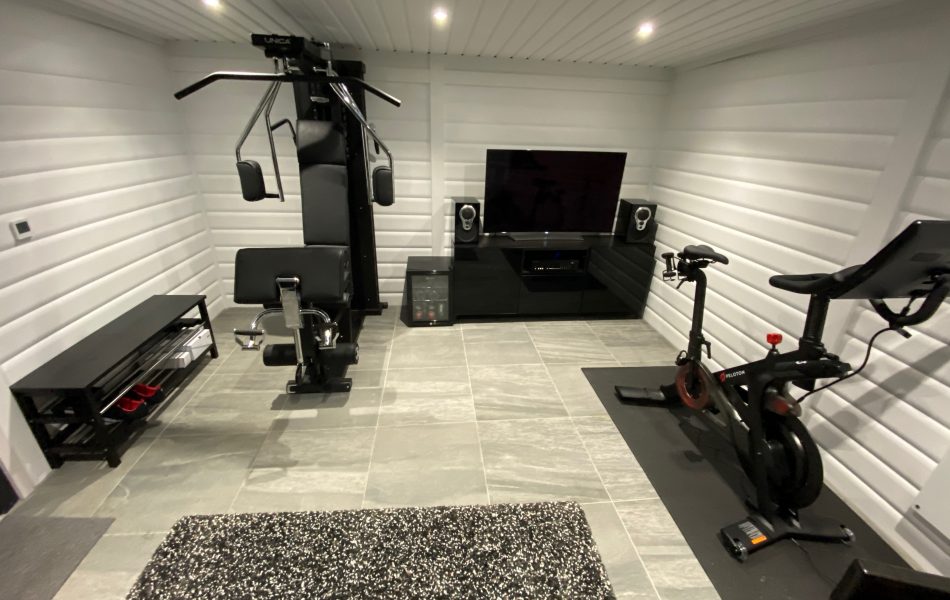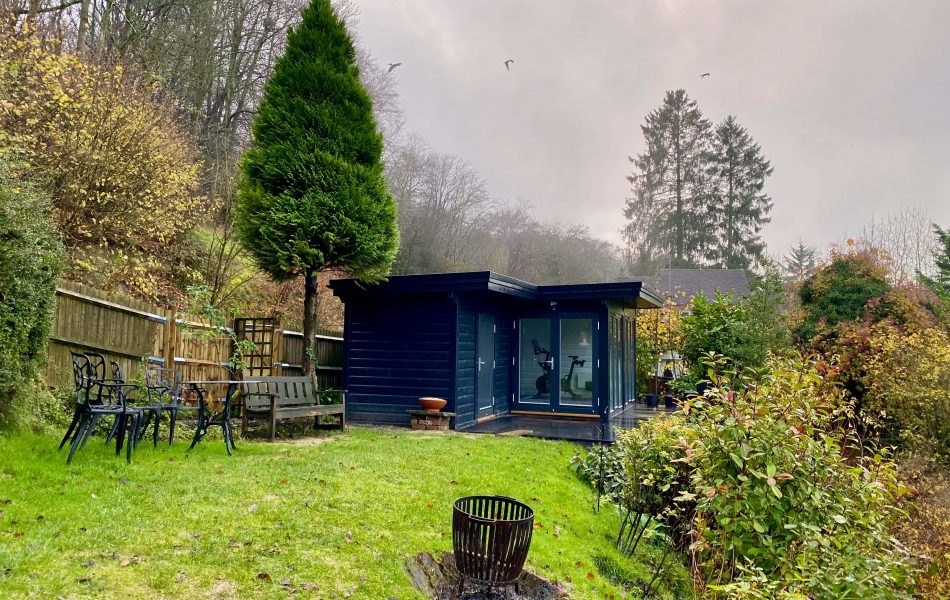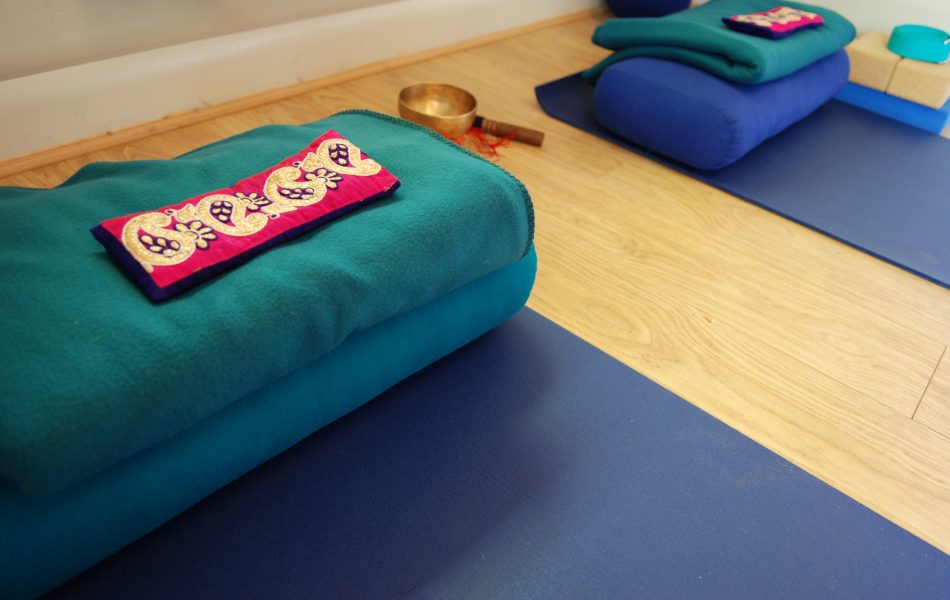 Garden Gym Installation
We'll plan, design and install your garden gym from only £14,995 inc. VAT. With all lighting, power, heating and flooring included in the package, you won't have to waste time and energy finding and coordinating the various trades. Instead, you have the convenience and simplicity of personal service from a single, responsive supplier.
We really do appreciate that we're working in your garden; a space which is precious to you in so many ways. With our home offices, there's no need to find and coordinate builders, as we can provide a simple foundation solution for you. However, if you want to use a local contractor, we will provide the working drawings.
With our log technology, you can be busy in your garden office within weeks, far faster than with traditional construction methods. The way we construct your home office dramatically cuts the amount of time we spend on site, and we carry out all our work as cleanly as possible, with minimal disturbance.
We usually deliver our garden offices as relatively small components. If necessary, we can carry every component through a standard domestic doorway, giving us access to the garden. With decades of experience meeting our customers needs, we have the expertise to match customer expectations with a first-class product.
Case Studies
The Norwegian Log team has been working to make dreams a reality for over 25 years.
Take a look at some of our work and happy customers.