She sheds: giving 'man caves' everywhere a run for their money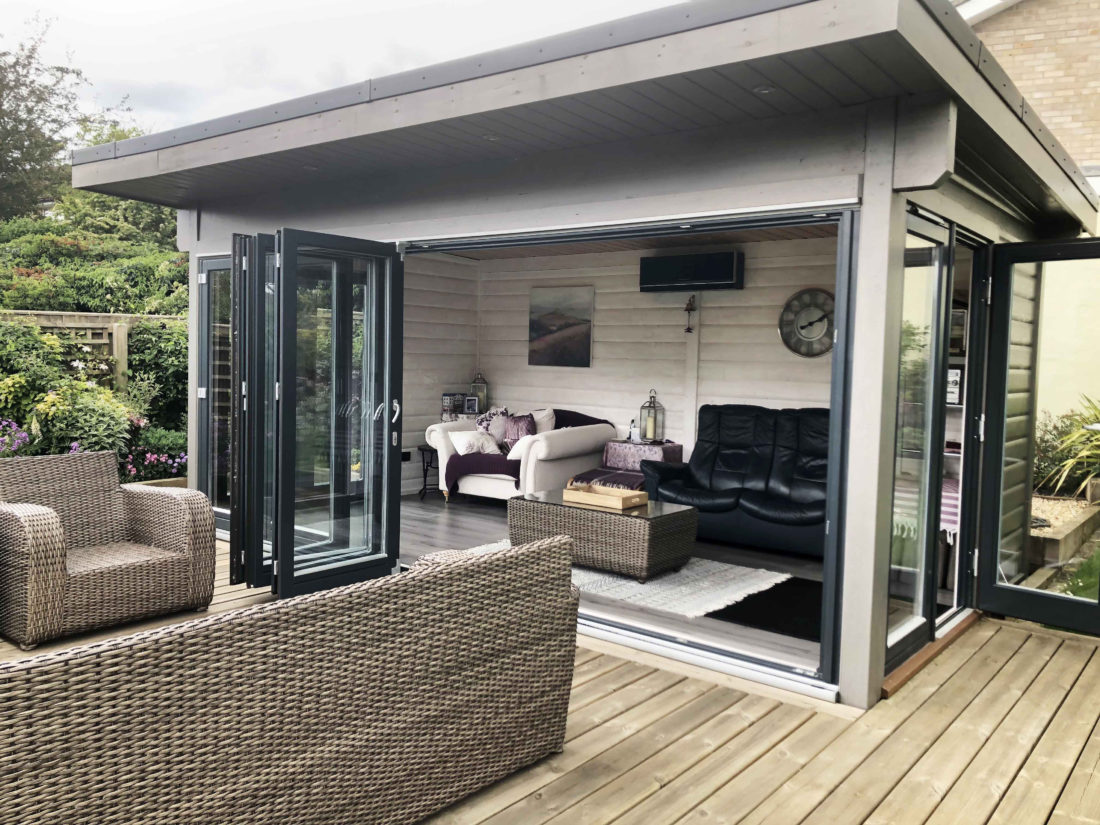 The majority of us will have heard of the phrase 'man cave'. It's a dedicated area either inside the house or in the back garden somewhere. It's a space where the man (or men) of the house can relax, grab a beer, shoot some pool, play some darts… or even shoot some soldiers on their games console in peace.
But this year, 'she sheds' are surging in popularity. In fact, research has indicated that there's going to be a steady 3% rise in garden building purchases from now until 2022.
Could it be that, just like the male of the species, women also need somewhere to call their own?

What is a 'she shed'?
"A small building separate from the main home, reserved specifically for the use of an adult woman, in which she can relax and pursue her interests." (Wiktionary)
But it's a 'shed' in name only, because if you're buying a Norwegian Log garden room for example, you're dealing with a solid structure with four walls, high-quality double-glazing, and maybe even some bi-fold doors - built to last through each and every season.
Garden buildings make up a significant portion of our product range, and we've sold many over the years to female clients wanting a dedicated space for themselves. Several of them have used their garden room spaces as craft, knitting or sewing rooms - either for 'hobby' purposes, or as a base from which to run a business!
"It's somewhere for me to get away, to be in my own zone. I absolutely love it."
Take Francoise Read, for example. Francoise is a designer and product developer working in the craft industry. She runs her own (very successful!) business from her Norwegian Log garden room in Reading.
Her log studio is kitted out with a large craft table, lots of shelving, a music system and TV, and a comfortable swivel chair.
"It inspires me when I work in it", she told us, "I can either sit in my chair and draw, or work from the table. I like having the doors fully open from late spring. The building also has air conditioning, so if it's really hot outside I can close the doors and work in comfort. I've even had blinds fitted which I can draw if I want to work into the night."
So, whilst the 'man cave' can provide peace from what can be a hectic schedule or noisy house, the 'she shed' might be just the tonic for ladies looking for an unashamedly feminine haven in the comfort of their own garden.