Brecon 2 Bedroom Log Home / Annexe
Starting from £62,042
|
51.76m² (557 sq.ft)
|
Starting from £62,042
51.76m² (557 sq.ft)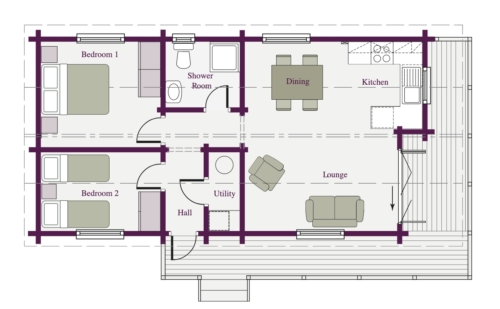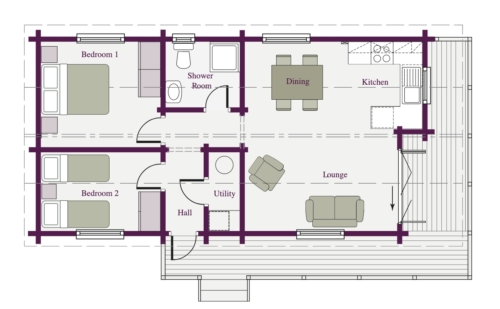 The Brecon two-bedroom log cabin/annex provides the complete package for any holiday home, rural development or log home.
With two double bedrooms (or space for a twin configuration for parents and children or a couple of guests) and room for wardrobes and tables, the Brecon log cabin makes for the ideal place to rent for a week - or for retirement.
Built in the traditional Norwegian style with draught proof interlocking logs, the Brecon log cabin stays cool in hot weather and cosy when the temperature drops - keeping running costs low.
Get in touch regarding Brecon 2 Bedroom Log Home / Annexe
Thank you for your interest, we will get back to you as soon as we can.
Log Home Structure
With nationwide delivery and erection
starting from £62,042
Constructed on site
Internal walls & doors
Insulated & decorated
Double glazed doors & windows
Roof tiles
Full Fit Out
Includes kitchen, bathroom, electrical, plumbing. Price available on request
Bathroom & kitchen
Lighting, power & heating
Floor covering
Ready to move in