New Highland 3 Bedroom Log Home / Annexe
Starting from £93,609
|
98.72m² (1,062 sq.ft)
|
Starting from £93,609
98.72m² (1,062 sq.ft)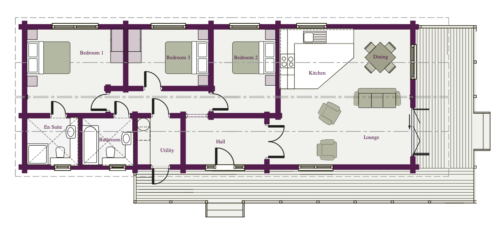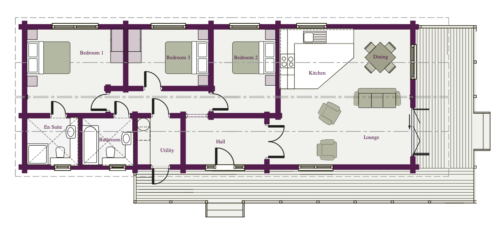 The New Highland log home or annex is a solid log, transportable cabin which sleeps up to six - and in all seasons. Its three large bedrooms make it a solid prospect as a family or granny annex, holiday home, a replacement farmhouse, or other rural building.

Both the decking area and the log home are built in the traditional Norwegian style of interlocking logs; providing an excellent form of natural 'temperature control', and excellent insulation all year round.
Get in touch regarding New Highland 3 Bedroom Log Home / Annexe
Thank you for your interest, we will get back to you as soon as we can.
Log Home Structure
With nationwide delivery and erection
starting from £93,609
Constructed on site
Internal walls & doors
Insulated & decorated
Double glazed doors & windows
Roof tiles
Full Fit Out
Includes kitchen, bathroom, electrical, plumbing. Price available on request
Bathroom & kitchen
Lighting, power & heating
Floor covering
Ready to move in