Granny Annexes
Traditional or contemporary
The choice is yours: traditional Scandinavian styling, or our exciting British-made contemporary design. Either way, we can easily achieve the functional, attractive layout you need.
Free from Building Regulations and VAT
That's right: in most cases, no Building Regulations, and no VAT. It's a fast, straightforward process that gives you more for your budget.
No Planning Permission
You won't need Planning Permission in most cases, which makes things much simpler. If you do need it, we can offer guidance and submit your application.
Minimal disruption in your garden
Even where access is difficult, we can install your building quickly and cleanly, with minimal mess and disturbance to your garden and existing home.
Project management and turnkey packages available
Our full construction management package delivers total convenience (subject to location) – and a finished building in just weeks from your order.
The perfect solution for granny – and for you.
You want a cosy, low-maintenance home with a well thought-out layout and low running costs. You want a home that will look good in the garden – an asset rather than a compromise – and with a choice of design styles to your taste.
But you don't want the hassle of co-ordinating builders, plumbers, electricians, building control officers and the like. And you don't want to have to wait to move in.
We can offer everything you want, and if you wish, we can take care of everything you'd rather avoid.
Our granny annexes are like a second home in your garden. And not just for granny. Imagine how you could use that extra space. Family residents and nurses/carers can enjoy their own accommodation. Everyone has their privacy and independence, yet granny is still within easy reach in a safe, cosy home. Our granny annexes will be an asset to your home, unlike a caravan, say. So, why not plan for the future, instead of paying fees that drain your capital?
Traditional or contemporary
Our unique ability is to design your annex using our traditional log cabin construction or our new Inovar Contemporary style – the choice is yours. Read more about Inovar and our unique I-Key joint, our major advance in log technology, Inovar Garden Rooms

Our versatile construction system makes it easy to achieve the layout you want, with functional spaces for kitchen, shower/WC and everything else you would expect for comfortable, self-contained living. Alongside our pitched roof buildings, which offer airy vaulted ceilings, we also offer mono-pitch solutions that enable you to build closer to a boundary, or where light might be an issue. Our log construction method eliminates draughts, while the log also provides a high level of natural insulation. With double glazing supplied as standard, you can look forward to year-round comfort: cool in summer, cosy in winter.
Free from Building Regulations and VAT
In most cases, our granny annexes aren't subject to Building Regulations. Or VAT, which enables you to offer more space and facilities within your budget.
No Planning Permission
In most cases, you won't need Planning Permission. We recommend that you obtain a Certificate of Lawful Development from your Council, which we can handle for you. If Planning Permission is required, our experts will be happy to guide you through the process and deal with the application.
Minimal disruption in your garden
We'll erect your building quickly and cleanly, with minimal disruption to your garden. If access is difficult, remember that we can carry all our building components through an ordinary domestic doorway. If access is good, we may be able to deliver your annex pre-assembled in our factory, reducing the time on site and allowing you to move into your new home in days.
Project management and turnkey packages available
Depending on your site location, we may be able to project manage your granny annex. Our full management service secures and co-ordinates all the separate trades and phases. For the ultimate in time saving convenience, our turnkey packages deliver a finished building ready for immediate occupation and in just weeks from order.
Granny Annex 1 - 23m² Prices start from £49,995.00 (assume zero rate for VAT)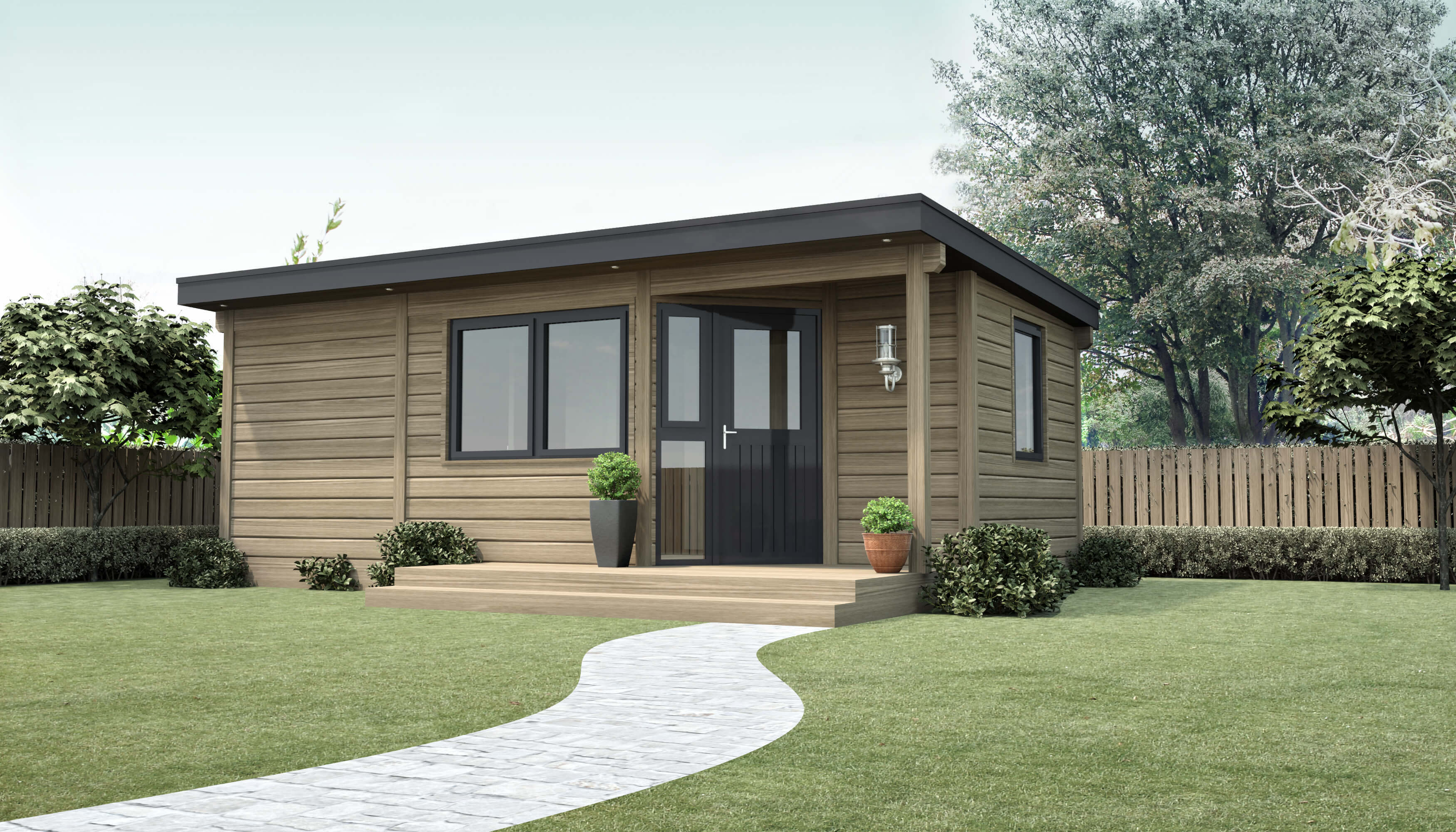 Granny Annex 2 - 30m² Prices start from £59,995.00 (assume zero rate for VAT)
Granny Annex 3 - 40m² Prices start from £79,995.00 (assume zero rate for VAT)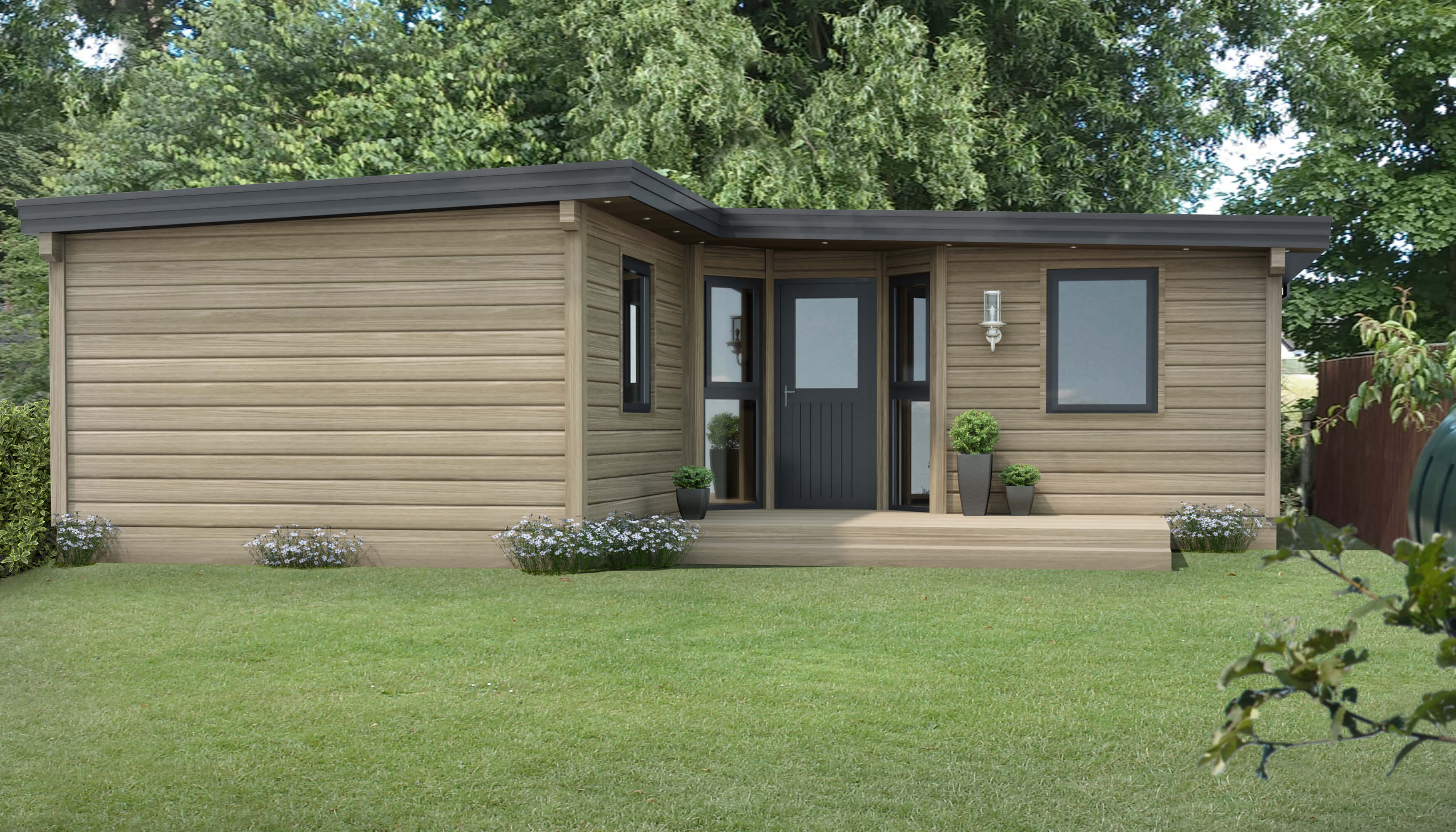 Testimonials
'Norwegian Log helped us develop the living space we wanted quickly and economically.'
Sally and Brian Knight
'Norwegian Log gave us a great deal of time and support through the planning process, which was crucial to our success.'
Rosie Lampard
"It's so warm and well insulated, I just think it's excellent"
Granny Annex, Buckinghamshire
Most frequently asked questions
Can I modify one of your standard designs?
We manufacture all our buildings individually, so we have extensive scope to customise the design to your special requirements.
Do I need to employ an architect?
In most cases no, which is one of the great advantages of our service. We can build to your architect's design if you have one, or we can provide an optional design service for a fee.
Will my Norwegian Log building arrive in one piece or in panels?
We assemble most of our buildings on site log by log, which enables us to access the most awkward sites. We will deliver your building to your site in wrapped packs, which we unload in bulk by forklift or carry as individual logs for ease of access. A walkway down the side of your house or a straight run through your house should be sufficient. We'll inspect your site to confirm that access is suitable. If there are no restrictions on access, we can pre-assemble some buildings in the factory and deliver them to your site in convenient modules.
Visit our show home or speak to one of our experts
You're welcome to visit our show home at our headquarters in Reading. Please contact us to make an appointment. Or speak to one of our experts to discuss the building that's right for you, including planning and design options.
Find out more